Ballona Watershed
Support a slow, careful restoration
PARK TO PLAYA BRIDGE OVER LA CIENEGA FROM KENNETH HAHN PARK
TO STONE VIEW NATURE CENTER COMPLETES 13 MILE TRAIL 
T
O
 T
H
E
 B
E
ACH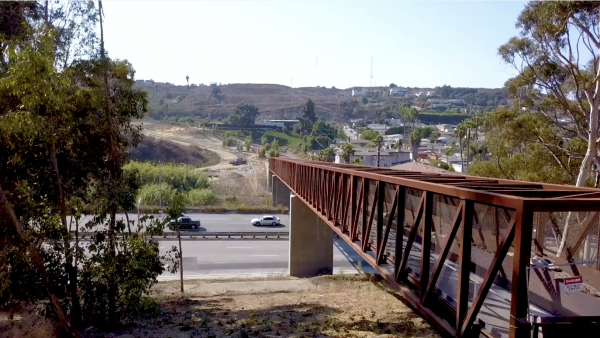 SUPPORT A SLOW CAREFUL RESTORATION OF BALLONA WETLANDS ECOLOGICAL RESERVE
Dr. Margot Griswold, Restoration Ecologist
 - 
4.6
 minute YouTube
Listen to her Proposal to Restore Ballona's Predominantly Freshwater Seasonal Ballona Wetlands
... protect Ballona groundwater.
 
GRASSROOTS COALITION & 

CALIFORNIA COASTAL COMMISSION 

SETTLE OUT OF COURT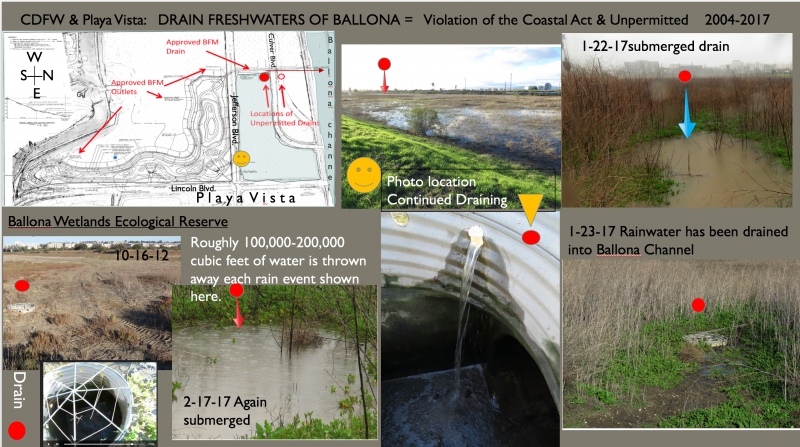 Watch "Greed, Gridlock & Gas: The Playa Vista Story" to understand the Methane & Oilfield Gases of Ballona Wetlands and rising up into Playa Vista Buildings
A Diagram of Aquifer underlying the Ballona Wetlands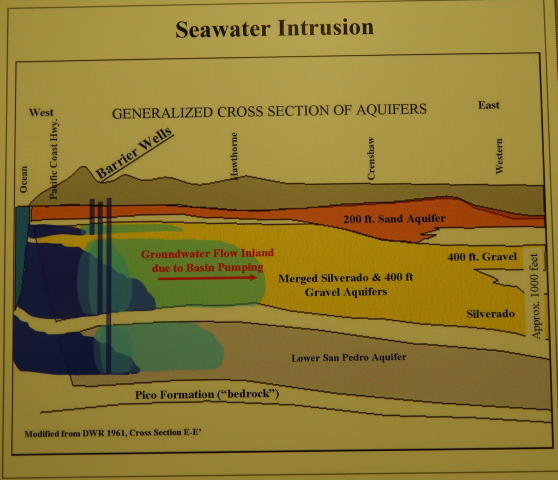 DOUBT CALIFORNIA IS DRYING OUT? LOOK AT THESE OUTER SPACE PHOTOS!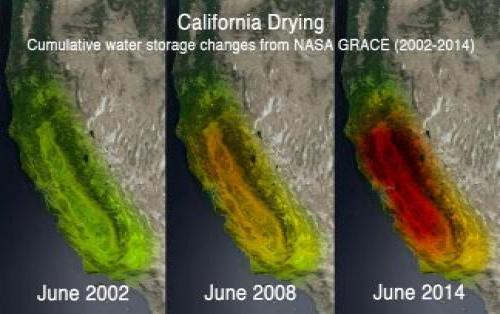 We have taken rainwater for granted or treated it as an enemy sloping driveways to send rainwater to the street and nearest storm drain since the 1930's. Now the LA River Watershed is taking a different approach. Why not the Ballona Watershed which sends Billions of Gallons of Water to Ballona Flood Control Channel and into the Pacific Ocean, Santa Monica Bay?
| | |
| --- | --- |
| | What did the L.A. Basin look like before there was an L.A.? |
Ballona Watershed Vimeo - Douglas Fay - 60 Year Evolution of Santa Monica Bay
Discusses his famous Dad, Rimmon C. Fay's point of view
JohnTommy Rosas Discussing Many Aspects of the Ballona Wetlands Ecological Reserve Restoration  Preferred Alternative #1
Congressman

Ted Lieu Supports Parts of Ballona Watershed as a National Park
Implications of Ballona Wetlands Restoration - Travis Longcore
Restoration Ecologist, Ballona Wetlands Restoration - Margot Griswold
Lost Creeks of the Ballona Valley offer an opportunity to remove concrete channels, 
day light streams children can enjoy, and infiltrate rainwater into our aquifers.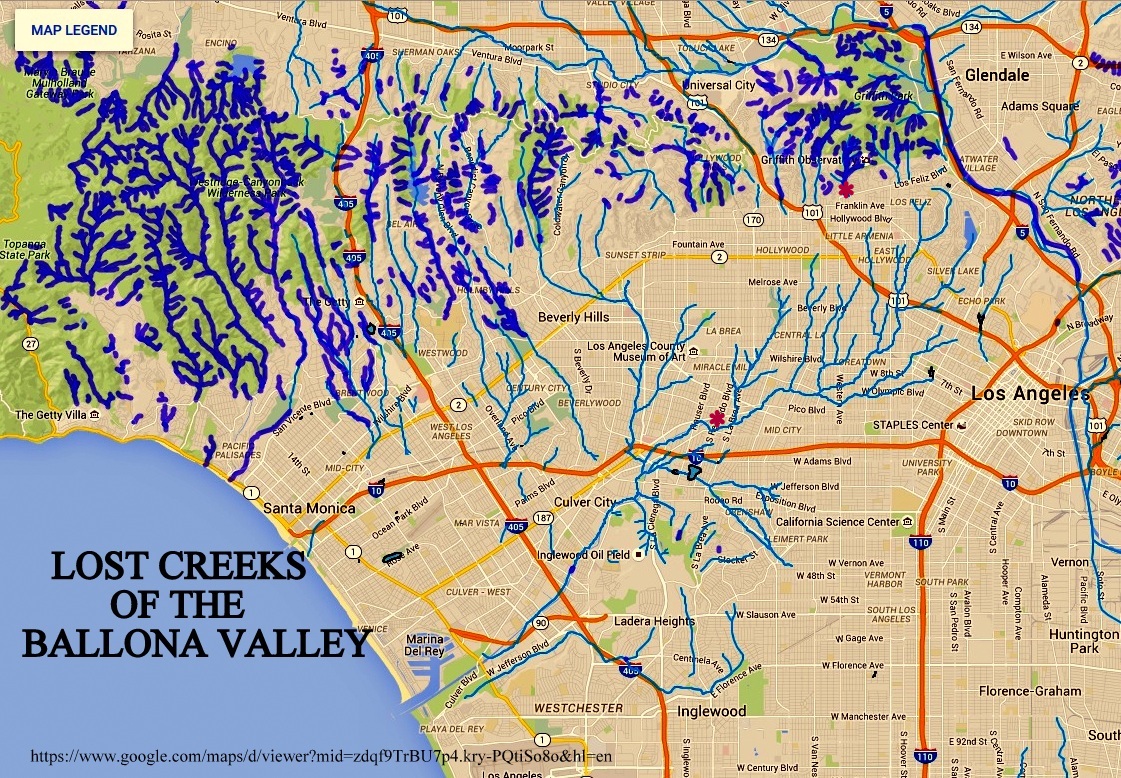 The light blue lines on the map represent earlier streams. Now our precious rain water goes into storm drains
along with contaminants from our streets.
This polluted runoff flows to Ballona Creek, then into the Pacific Ocean.
Rex Frankel, Editor of Rare Earth News & President of Ballona Ecosystem Education Project.
Link to his PICASA SITES below:
EVOLUTION OF BALLONA DESTRUCTION PLANS
                     https://picasaweb.google.com/rexfrankel/EvolutionOfBallonaDestructionPlans#                                                                           
UNBURY BALLONA CREEK TO SAVE BILLIONS
          https://picasaweb.google.com/rexfrankel/UnburyBallonaCreekToSaveBillions#
BALLONA CRITTERS AT RISK FROM STATE BULLDOZING PLANS
     https://picasaweb.google.com/Rare.Earth.fotos/BallonaCrittersAtRiskFromStateSBulldozingPlans
---
FACT: Marina real estate, boat slips basins and yacht clubs are all on long-term land leases of 50-60 years. Some have expired, some have been renewed, and others offer opportunities for revision..
FACT: Santa Monica Bay Restoration has advocated opening our Ballona Wetlands to the ocean. See videos by Travis Longcore and Margot Griswold for a greater understanding of our opposition to this.
FACT: A flood plane covers large areas of the lower Ballona Watershed (Venice, Marina del Rey, Ballona Wetlands and Playa del Rey). Sea level rise, a tsunami, or a huge storm event could flood the lower Ballona Watershed. 
FACT: 950 acres of Ballona Wetlands were chiseled out to create Marina del Rey small boat harbor and recreation area by the U.S. Army Corps of Engineers under U.S. Congress Documents 389 and 780. U.S. Congress, Los Angeles City and Los Angeles County provided funding in almost equal parts.
FACT: U.S. Congress Documents 389 and 780 designated 41.9 acres for Oxford Lagoon Bird Sanctuary. Only 10.7 acres were actually set aside.
FACT: 90% of all our wetlands in Southern California have been built on or paved over. 
FACT: Last 150 years have been the wettest in 4,000 years. Our present drought could continue for 100 years. 
FACT: 120 miles of intermittent streams, 47 miles of perennial streams, and 3.8 square miles of wetlands in Greater Los Angeles existed before storm drains were installed early in the 20th Century.
FACT: 0.61 square miles of Ballona Wetlands and 24 miles of creek existed before storm drains were installed early in the 20th Century.
FACT: Los Angeles imports around 85% of its water from over 200 miles away. It uses 30% of its state electrical power to deliver this water.
Ballona Watershed Related Material