April 5, 2017 - Press Release: Grassroots Coalition Prevails Settlement Agreement Supporting California Coastal-Commission's Findings That Playa Capital's Unpermitted Water Drainage Devices Are Destructive to Ballona Wetlands Ecological Reserve in Los Angeles
March 5, 2017 - Grassroots Coalition Letter to the California Coastal Commission Ballona Wetlands/Playa Vista Restorations 
 - GC requesting investigation to prove the legitimacy or illegitimacy of the history of Ballona's Restoration Process.  What permits are completed and which are not?  What damage has been done and how will is the damage being fixed?  The letter includes Five Montage Slides below.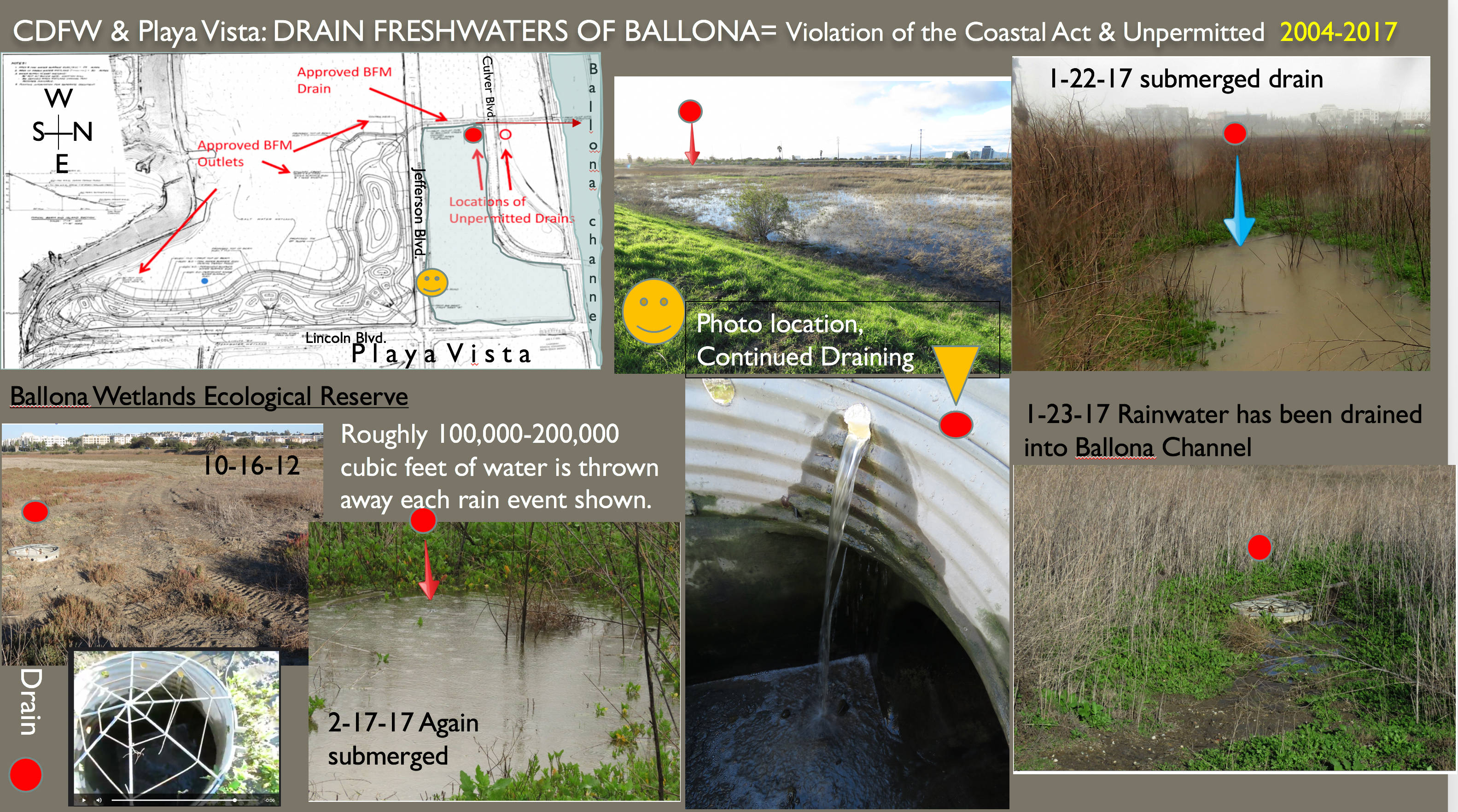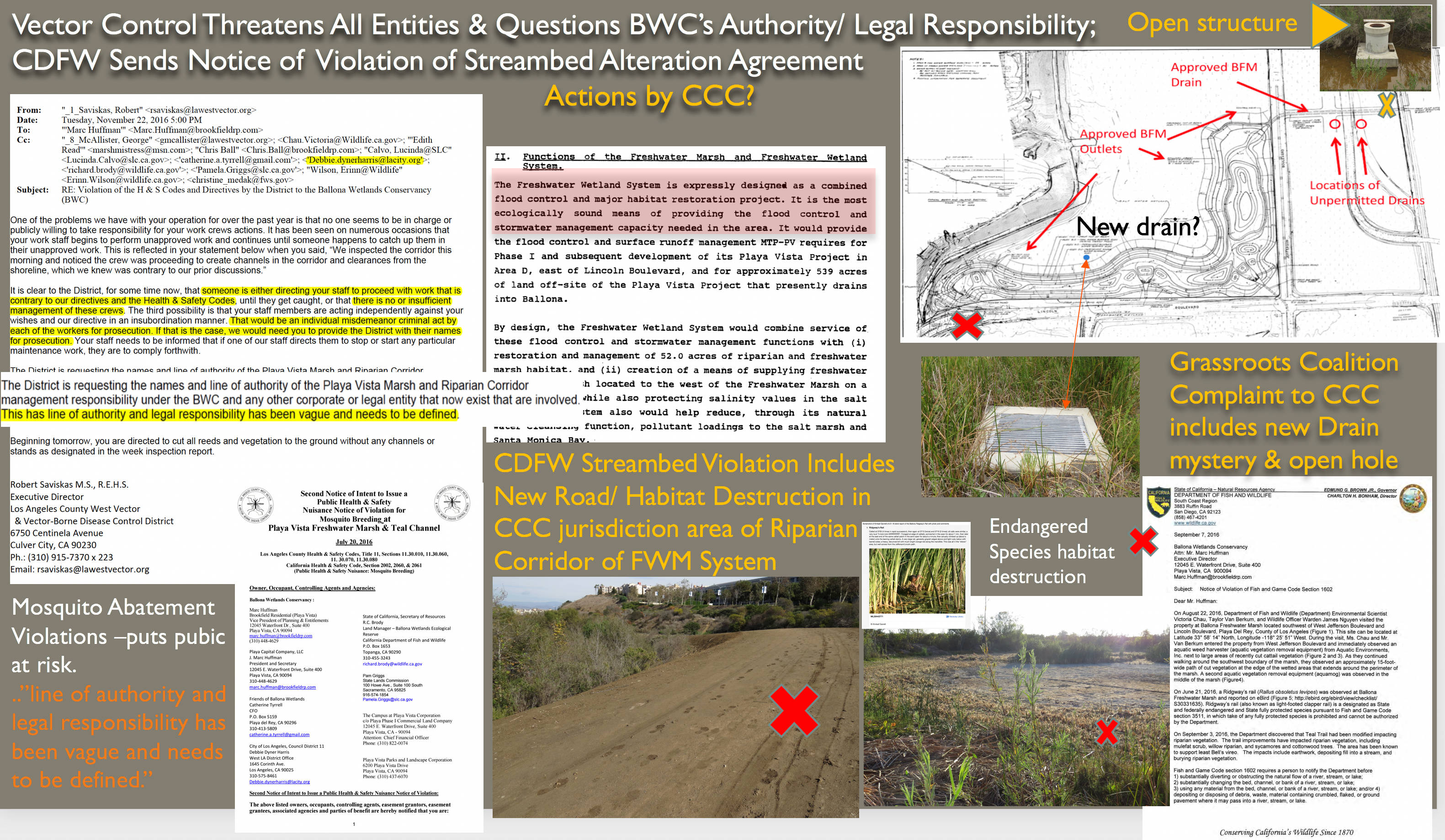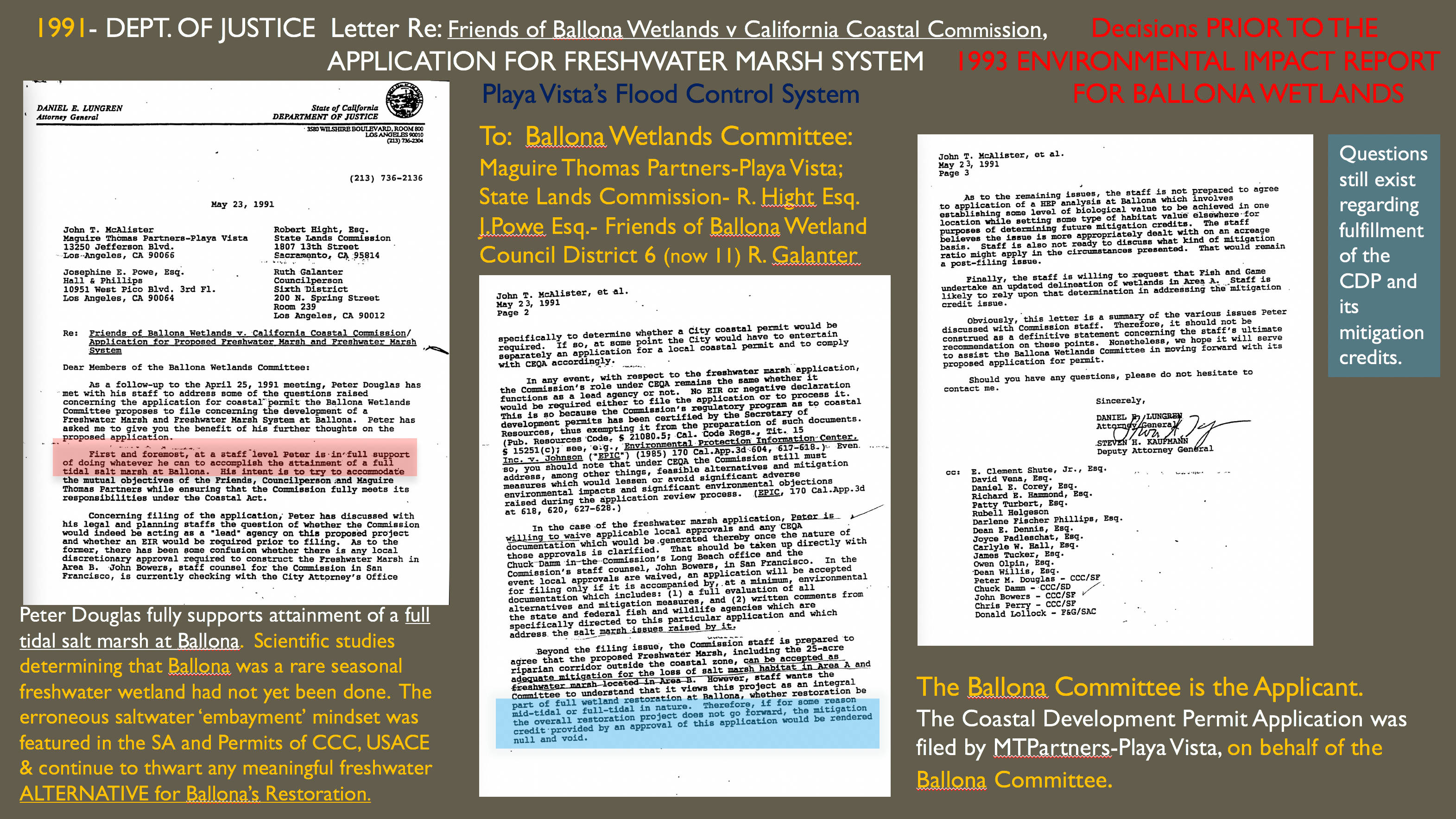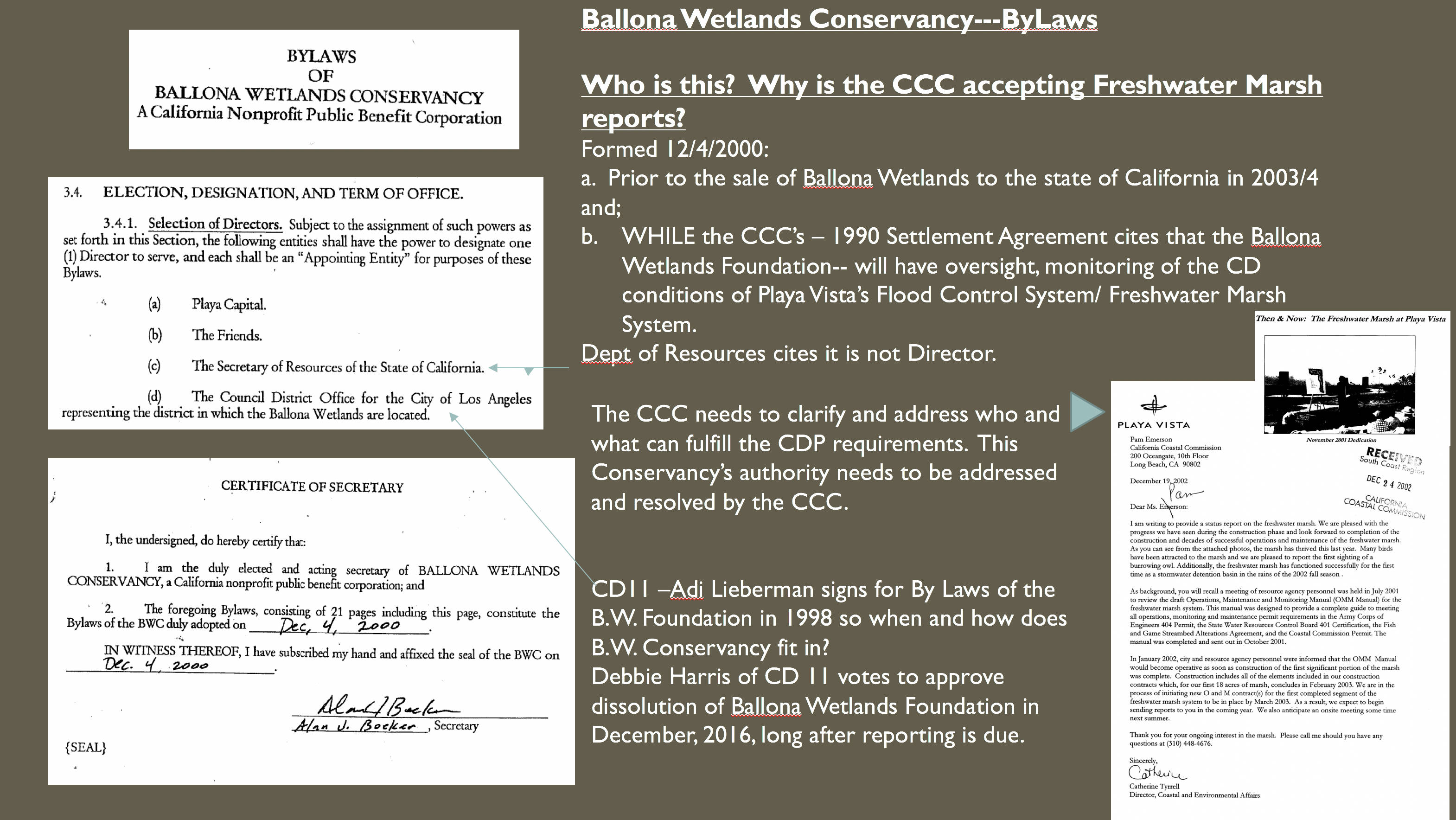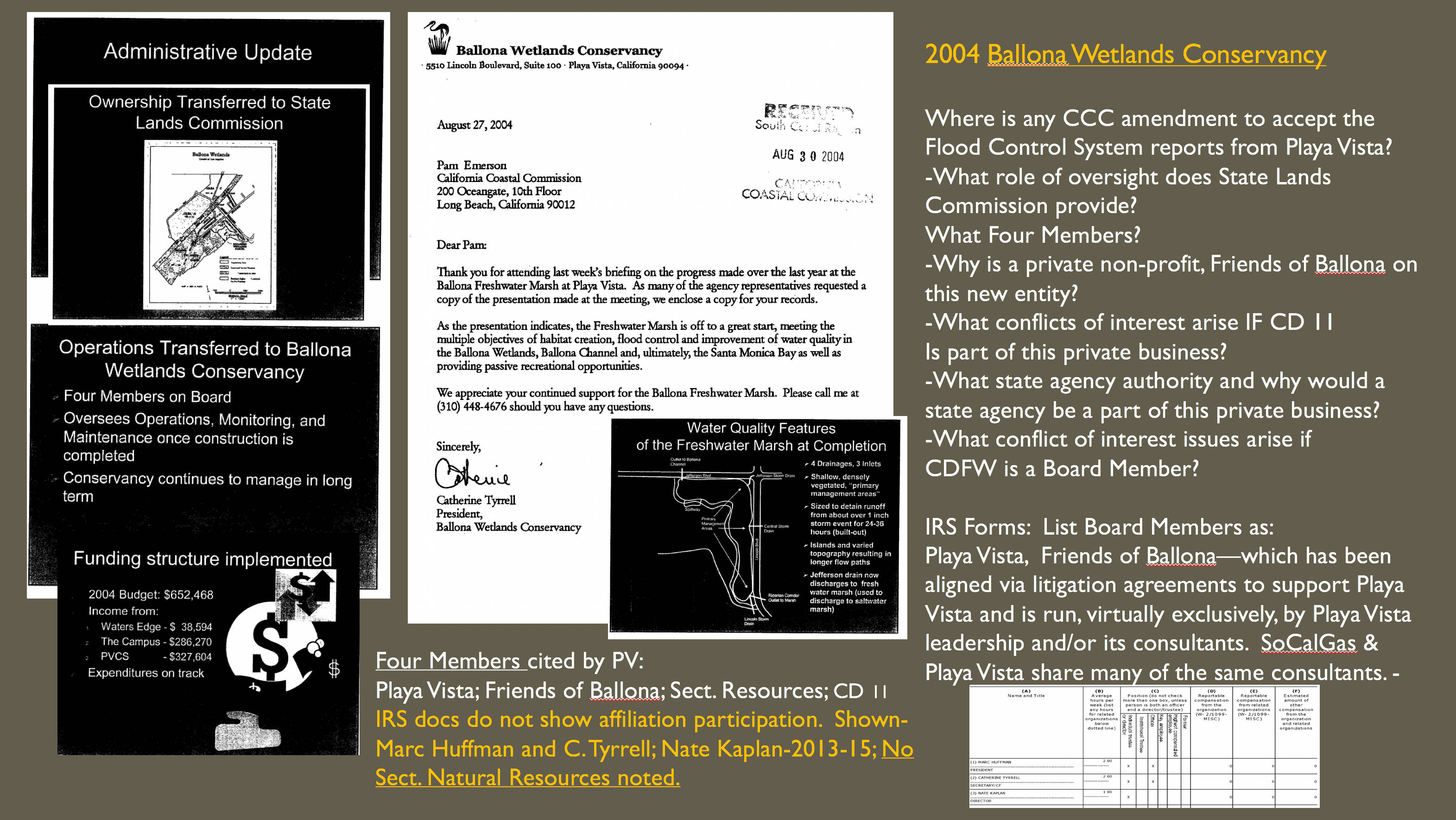 Links for Top Horizontal Menu: