What if we were starting over at Ballona Wetlands Ecological Reserve knowing what we know today?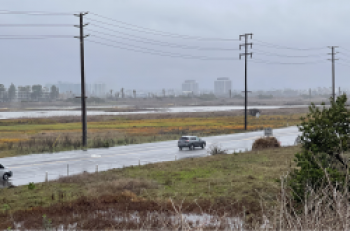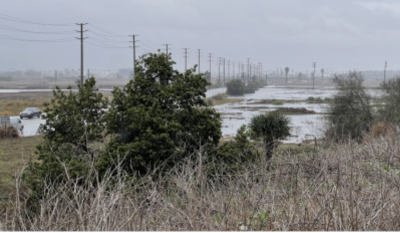 December 2021 Ballona Wetland Ecological Reserve Flooded to north and south of Culver Blvd
after Playa Vista's Illegal Drains Were Capped 
Click here to see Wildlife that lives at Ballona: https://www.flickr.com/gp/stonebird/2B49Dz
Let's look at current legal designations:
1. SUSTAINABLE GROUNDWATER MANAGEMENT ACT (SIGMA)
https://saveballona.org/sustainable-groundwater-management-act-sgma-plan...
2. GROUNDWATER DEPENDENT ECOSYSTEM (GDE) Ballona Wetlands Ecological Reserve is classified as a GDE.
https://saveballona.org/groundwater-dependent-ecosystems-hidden-dangers-...
3.
CALIFORNIA REGULATORY NOTICE REGISTER 2005, Volume No. 20-Z, starting on

page 663

Ballona Wetlands Ecologican Reserve, Title 14, Fish & Game Commission (Patricia's Regulatory Finds)
https://www.dhcs.ca.gov/services/medi-cal/Documents/AB1629/ZREG/ZREG 20 Z_5.20.05_notice.pdf
CALIFORNIA REGULATORY NOTICE REGISTER 2005, VOLUME NO. 20-ZINFORMATIVE DIGEST/POLICY STATEMENT OVERVIEW. TITLE 14. FISH AND GAME COMMISSION Ballona Wetlands Ecological Reserve—Notice File No. Z05-0509-01 page 663-4.
The reasons for listing this property in Title 14 are to regulate public use and provide the best available protection for the species and habitats the property was acquired to protect. Since the property contains
sensitive species, including a state listed endangered species, sensitive vegetation communities and acts as a linkage for other important protected lands, it is necessary and appropriate to provide this level of regulatory protection to prevent improper use and degradation of wildlife resources. In order to do this efficiently, the department has a set of general regulations which apply to all ecological reserves.
    The department may also write special regulations for individual properties, as it thinks appropriate, to give an additional level of protection, or to permit specific public uses not governed by the general regulations. The department is requesting special regulations for this reserve based on management information gathered which shows these amendments are necessary to protect the habitat or species the property supports.
    Three special regulations will protect sensitive species and habitats of Ballona Wetlands by allowing pedestrian use only on designated trails; bicycle use only on a designated bike path on the north side of the Ballona Creek flood channel; and boating only within the Ballona Creek flood channel. One special regulation will allow fishing only with barbless hooks from shore in designated areas along the Ballona Creek flood channel or from a boat within the Ballona Creek flood channel for the protection of sensitive species and habitats and to minimize mortality of fish and aquatic species caught by anglers and returned to Ballona Creek. Two additional special regulations will allow licensed recreational use of a portion of an area of the proposed reserve known as Area C, and leased parking use under existing agreements, unless it is determined that other uses are more appropriate for these areas. Because these licensed recreational and parking uses are not normally allowed on ecological reserves, these two special regulations are necessary when the department has determined these activities are appropriate and will cause no impacts to protected species and habitats. 
Lessons Learned from Bolsa Chica Wetlands:
The need to adjust parameters based on experience.
2022 BOLSA CHICA WETLANDS IN NEED OF SIGNIFICANT RESTORATION
https://www.latimes.com/socal/daily-pilot/news/story/2022-03-06/bolsa-chica-wetlands-in-need-of-significant-restoration-to-maintain-sensitive-ecology-study-finds
2021 BOLSA CHICA SUSTAINABLE ALTERNATIVES STUDY (BCSAS) REPORT (462 pages) published by Anchor QEA "sedimentation, water management, sea level rise and the overall health of Bolsa Chica lowlands in Huntington Beach." Report recommends raising ground elevations within the muted tidal basin BCSAS Report.pdf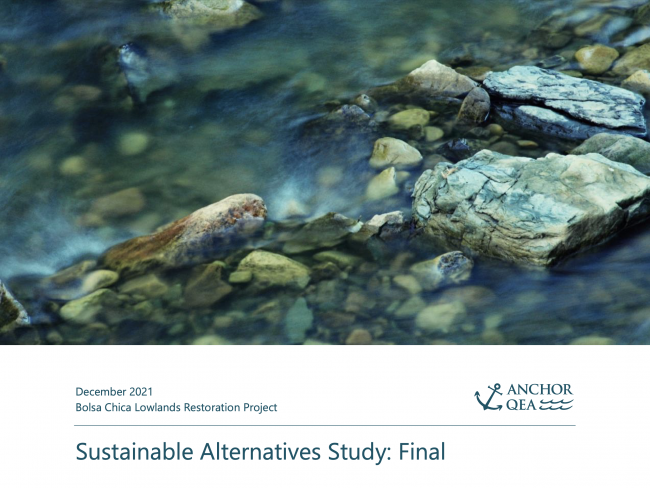 BOLSA CHICA WETLANDS - Animals   https://bolsachica.org/the-wetlands/animals/
2006

BOLSA CHICA WETLANDS Major Restoration - 367 acres opened to tidal - dredging money ran out early. It was not done as nature designed it! It was an engineering project instead.
https://bolsachica.org/the-wetlands/animals/
1992 BOLSA CHICA WETLANDS $325,000 Grant for study funded by California Dept of Fish and Game
Lessons Learned from Owens Lake Collaborative Planning with Los Angeles Department of Water & Power 
2020 OWENS LAKE COLLABORATIVE PLANNING Applied to Ballona Wetlands Ecological Reserve by Dr. Margot Griswold

https://youtu.be/e2F15wYL6c0 26 minutes
2008 OWENS LAKE - LA Department of Water & Power Habitat Restoration from 2002 to 2008 CALIFORNIA GOLD
https://blogs.chapman.edu/huell-howser-archives/2008/08/12/owens-river-h...  56 minutes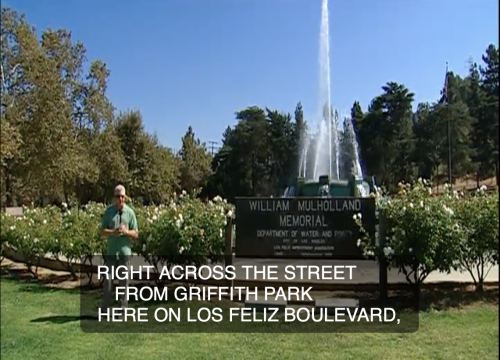 William Mullholland with the Los Angeles Department of Water & Power 
was Memorialized and Demonized for bringing Owens Valley Water to
Los Angeles and Huell Howser tells us all about it. Find out how the
controversy got resolved through collaboration.
News Article or New Content: