On this page find 3 documents.  The first is a 2005 video of Tongva Ancestral Territorial Tribal Nation litigator (TATTN) John Tommy Rosas and Congresswoman Maxine Waters.  The second is a presentation authored by John Tommy and presented to the California Coastal Commission (CCC) about Ballona Wetlands Sacred Indian Sites with maps and photos.  The third is the 2 page 2005 Settlement in the case entitled Friends of Ballona Wetlands v. Coastal Commission, City of Los Angeles, et al.
2004 PHOTOS and ARTICLES ABOUT DESECRATION http://saveballona.org/2004-new-york-times-playa-vista-digs-tongva-nativ...
2004 STUDENT ARTIST AND ACTIVIST ARTICLES http://saveballona.org/2004-student-artist-tongva-activists-raise-awaren...
JohnTommy Rosas TATTN Website
https://sites.google.com/view/tongvanation-org/tattn-graphics
---
Tongva Burial Grounds-Playa Vista - Comments by Congresswoman MAXINE WATERS & JOHN TOMMY ROSAS 2005
https://youtu.be/aWArzG7vvwo
---
The second of three documents, the below text, 2 maps, 5 marked up aerial images, 7 embedded documents/tables, and 12 photos, is available in printable PDF format.
Good morning CA COASTAL COMMISSIONERS (Entered by Patricia McPherson for JohnTommy Rosas)
I, JOHNTOMMY ROSAS is providing 1 TATTN flash drive for this item 5-
Section 1. is for the public and Patricia Mc Pherson has offered to present so I have authorized her to run both TATTN presentation its on the BWER FRESH WATER historical exhibits -and its importance to the registered sacred sites there - that require fresh water for our tribal cultural/ natural resources-currently and ever since playa vista dev ruined and illegally diverted the fresh water pre-existing for millenniums by their illegal fresh water marsh and its illegal water discharges into the ballona creek channel -at appx 500,000- gallons per day-those are playa vistas math and numbers -my math has it way higher-
Section 2. both are pre-existing and current environmental justice cases that
are in total violation to the CCC codes/laws and the CZMA -
TATTN submits these exhibits to the CCC to authorize an investigate them and assemble a report [s]
additionally the CCC hasn't complied to their now approved Commission's formal Tribal Notification and Consultation Policy, with TATTN on this proposal and other's involving our tribal territory -
including the the BWER-
TATTN / JTR supports the Environmental Justice Policy FINAL PUBLIC REVIEW DRAFT – FEBRUARY 2019
'' Traditional Ecological Knowledge The phrase "traditional ecological knowledge," also called "indigenous knowledge" or "Native science," refers to the evolving knowledge acquired by indigenous and local peoples over hundreds or thousands of years through direct contact with the environment. This knowledge is specific to a location and includes the relationships between plants, animals, natural phenomena, landscapes and timing of events that are used for lifeways, including but not limited to hunting, fishing, trapping, agriculture, and forestry. Traditional knowledge is an accumulating body of knowledge, practice, and belief, evolving by adaptive processes and handed down through generations by cultural transmission, about the relationship of living beings (human and non-human) with one another and with the environment. It encompasses the world view of indigenous people which includes ecology, spirituality, human and animal relationships, and more. ''
please see the attached TATTN files - I appreciate it , thanks , jt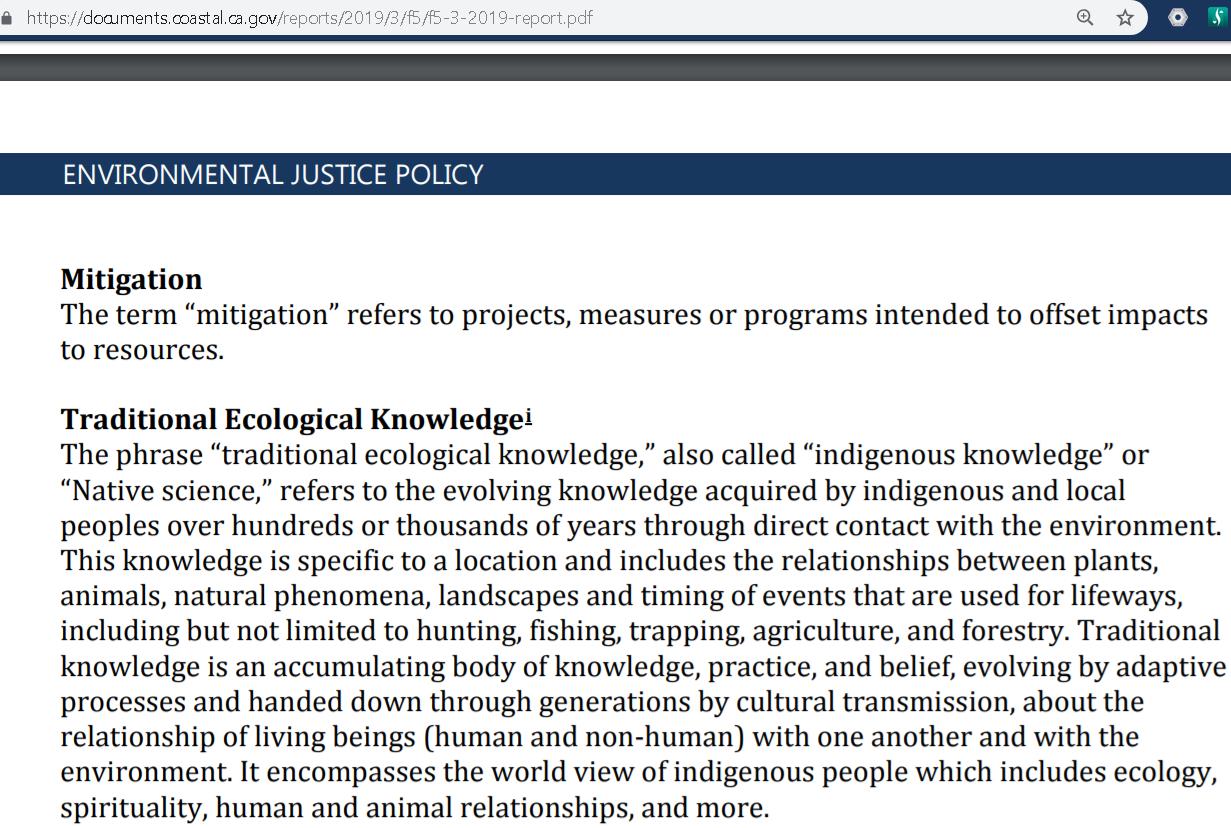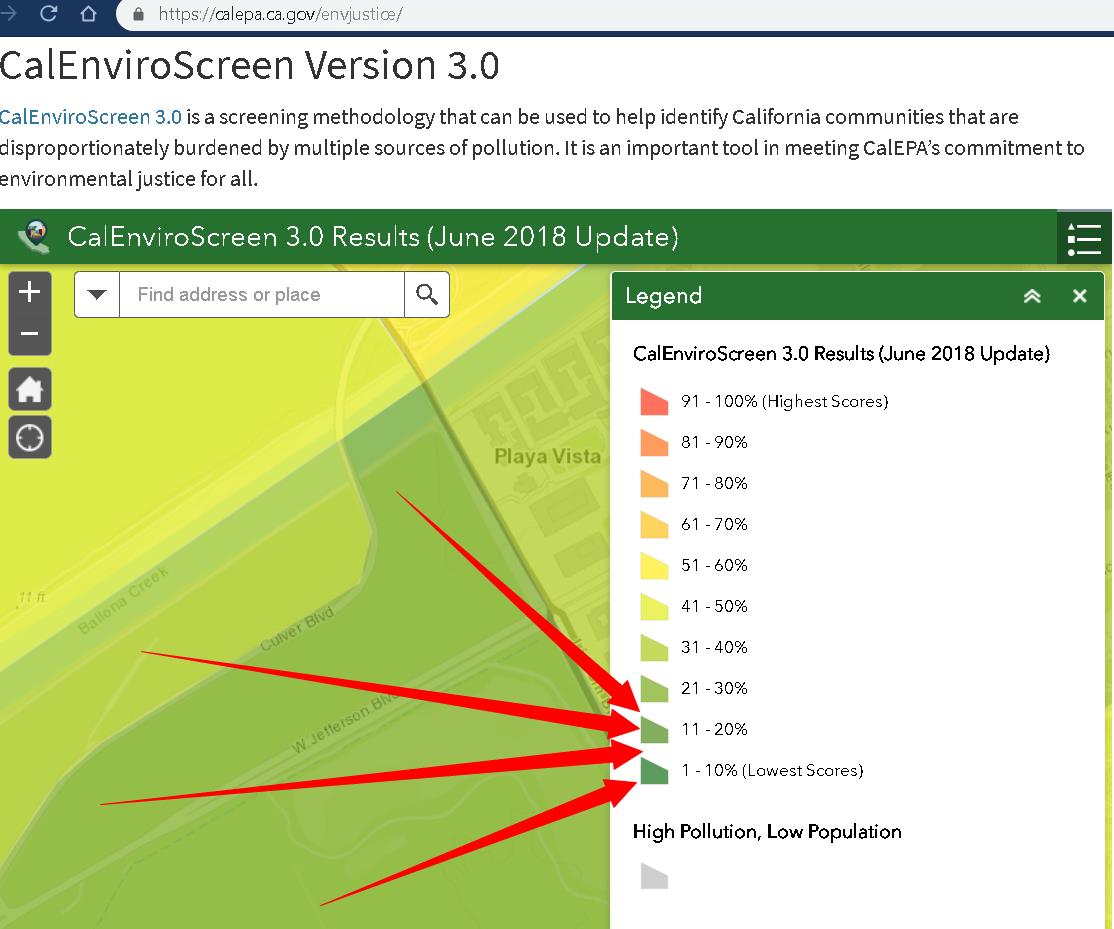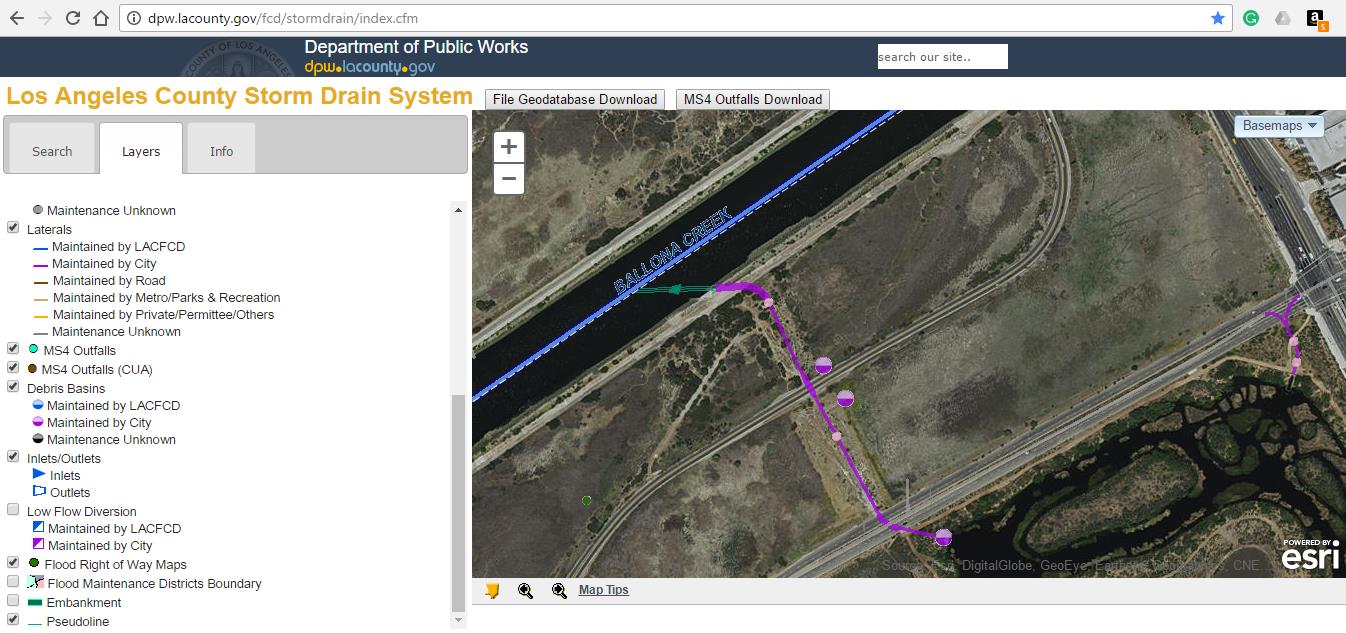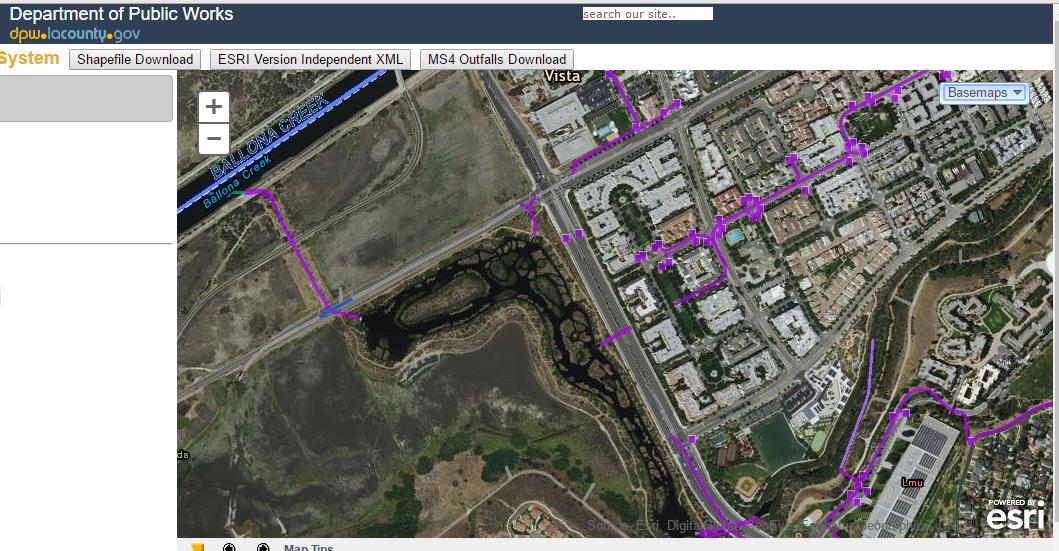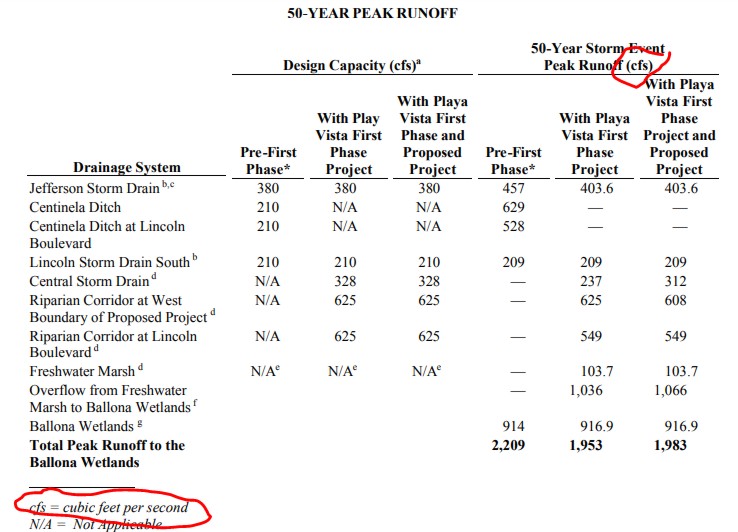 Amount of Total Runoff Flow (in acre-feet) 50/25/10YRF HAVE
SAME RATIO .5255
 5YRF IS .5251 2 AND 1YRF MATCHED .302
50- Year Storm =1,176 (149) // 618 // 1,794 [
25- Year Storm =1,056 (122)// 555 //1,611
10- Year Storm =896 (77) // 471 // 1,367
5-Year Storm = 775 (48) // 407 // 1,182
 2-Year Storm = 574 (11) // 302 // 876
 1-Year Storm = 876 // 265 // 769
Total Tributary Flowing into Freshwater Marsh to Ballona Channel h
 1,176 (149)/ 1,056 (122)/ 896 (77) /775 (48) /574 (11) /504
Total Tributary to Ballona Wetlands e,i
618 555 471 407 302 265
Total to Ballona Channel
  1,794 1,611 1,367 1,182 876 769
Crooked numbers because they don't show [e] by itself
Just combo'd it with f or I -ef or -ei
And I don't believe this bs either it mixes the numbers =bs
'' e Not including Freshwater Marsh flows over weir to Ballona Wetlands.
f Includes the Freshwater Marsh area.
i This includes the area located between Culver and Jefferson Boulevards, west of Lincoln Boulevard, which drains directly to the Freshwater Marsh outlet to Ballona Channel.''It cant possibly beall those combo's – when you read it its conflicting with each one -so that also means their math conflicts too= erroneous/fraud //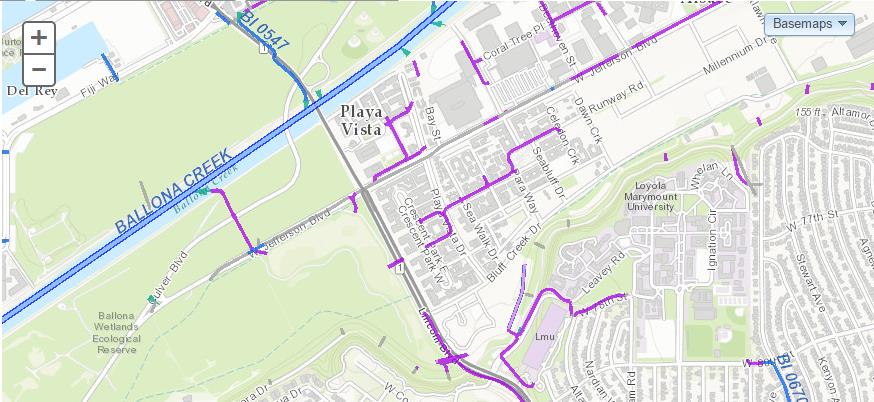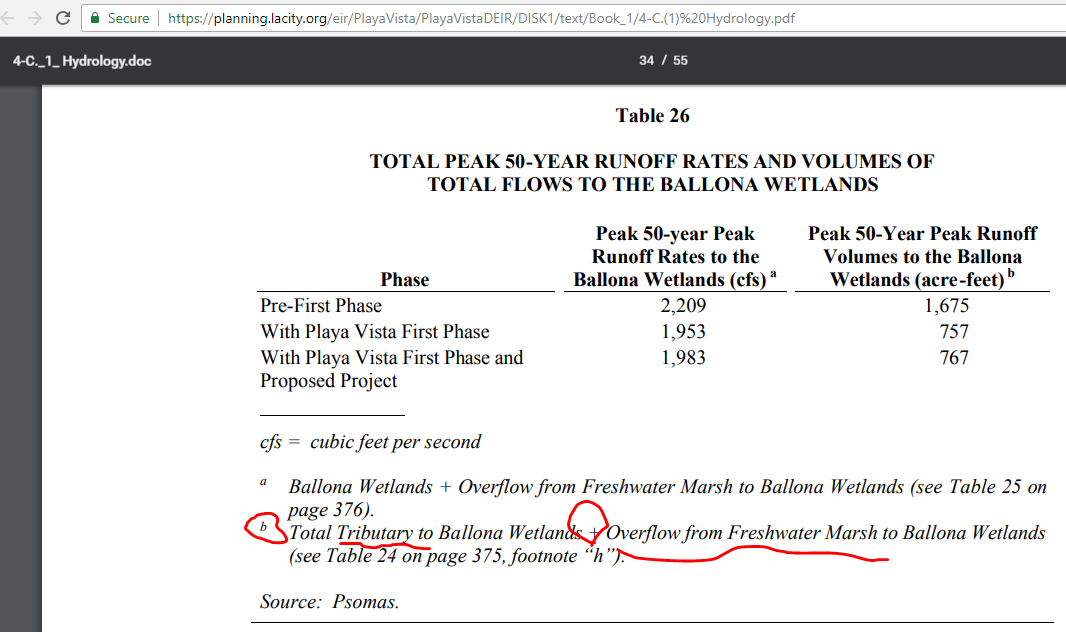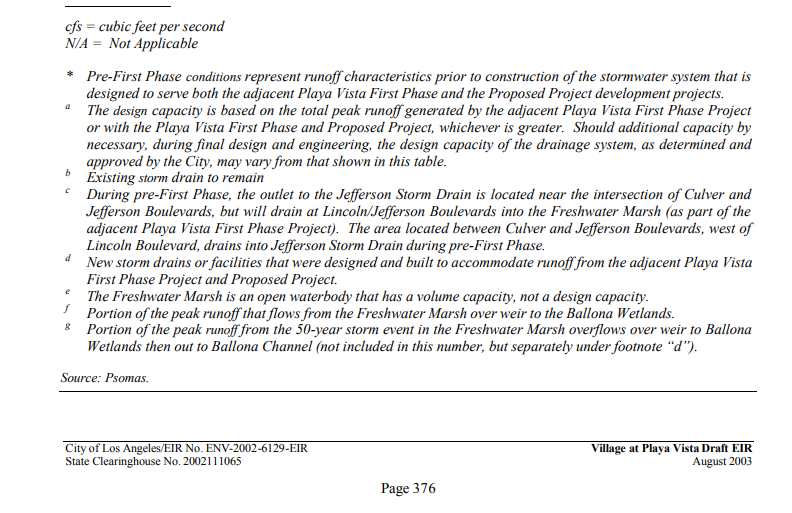 TONGVA VILLAGE OF SAANGNA IS A REGISTERED SACRED SITE[S]
N LAN–17 THE DESIGNATION COMPLETELY INCLUDES THE BWER
ANY ACTIONS BY CDFW OR CA COASTAL COMM HAS TO IMPLEMENT THE LEGAL STATUS INCLUDING THE RETURN OF FRESHWATER
IT ALSO REQUIRES THE CCC TRIBAL CONSULTATION POLICY AND THE ENVIRONMENTAL JUSTICE POLICY – THE CCC IS RESPONSIBLE TO COMPLY AND IMPLEMENT THESE POLICY[S] FOR ANY CCC COMMENTS/RECCOMENDATIONS SUBMITTED FOR THE BWER DEIS/DEIRTHE CCC HAS ILLEGALLY NOT CONSULTED WITH TATTN SO TATTNS'COMMENTS THRU TRIBAL CONSULTATION COULD BE INCLUDED IN THE CCC SUBMITTALS FOR THE BWER DEIS /DEIR -WHICH MAKES ANY PRIOR CCC RESPONSES TO THE BWER DEIS/ DEIR ILLEGAL AND DEFECTIVE INCLUDING COMMITTING STATUTORY TRIBAL DISCRIMINATION.
CITING THE CCC EJP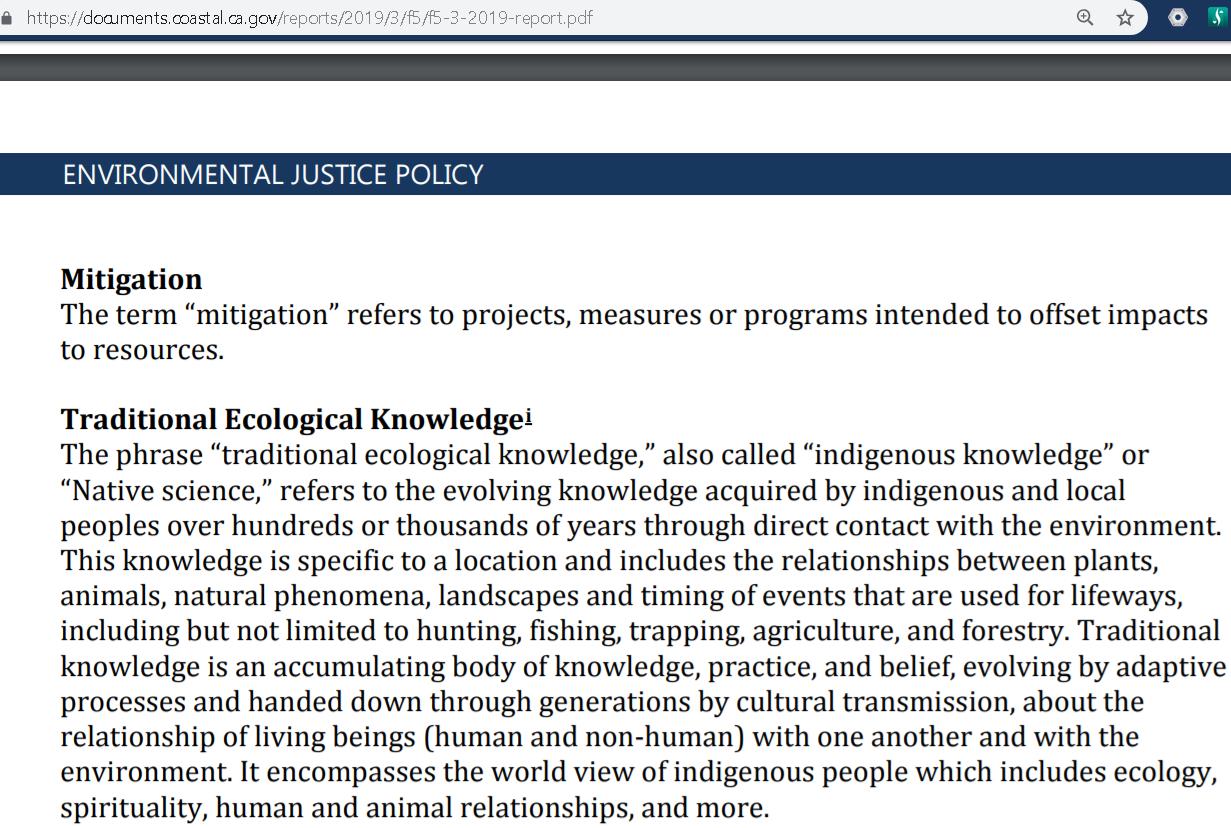 HOPEFULLY CCC WILL IMPLEMENT ALL THEIR TRIBAL POLICIES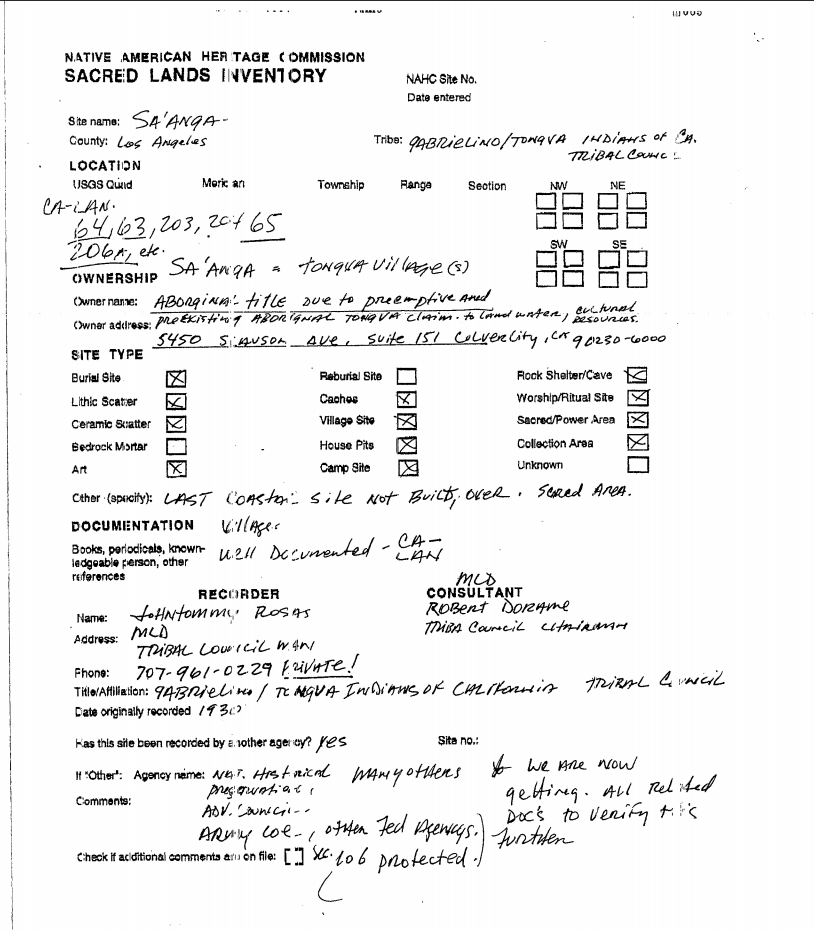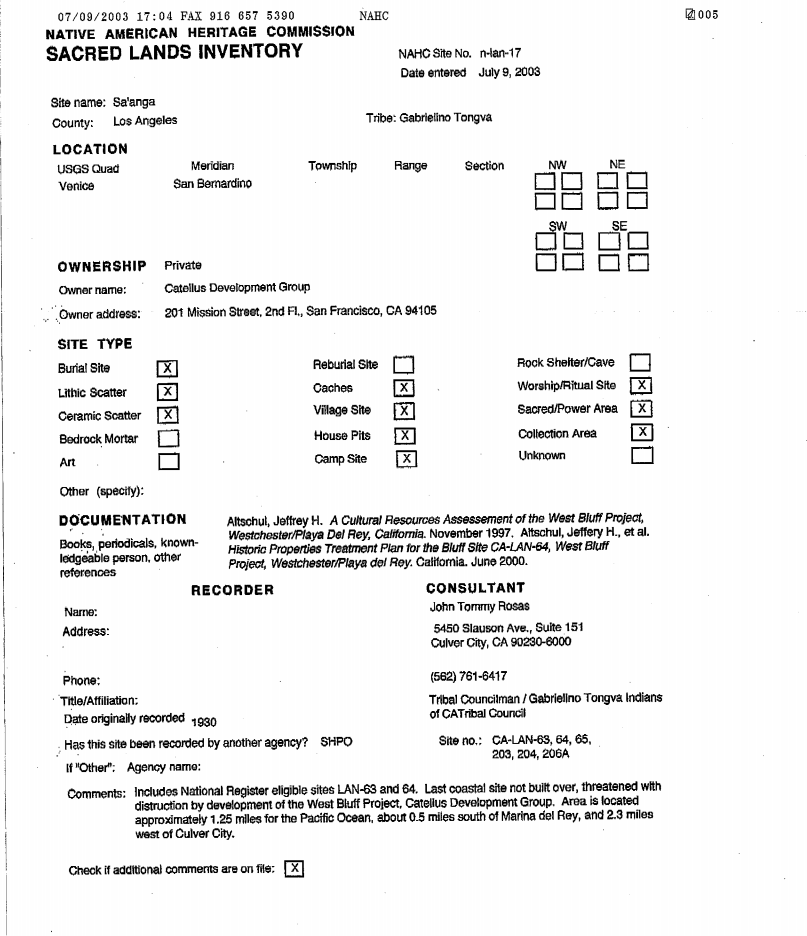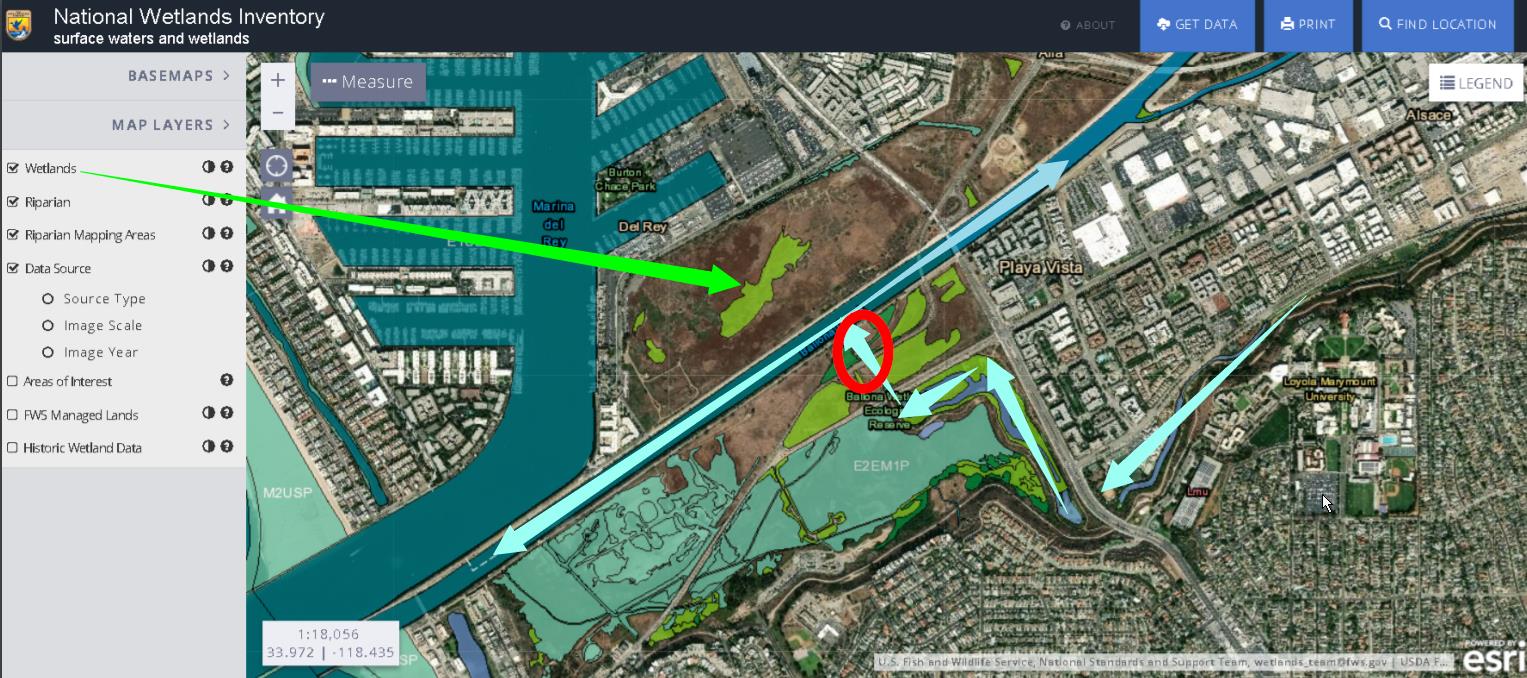 ILLEGAL FRESHWATER DISCHARGES/DIVERISIONS OUTFLOWS BY PLAYA VISTA CAPITAL/DEV AKA BALLONA CONSERVANCY RUN >BY PLAYA VISTA'S MARK HUFFMAN AND EDITH REED.
WHO ALSO ASSEMBLED THE FALISIFIED MATH DETERMINATIONS WITH THE SAME FORMULA EQUATIONS I FIGURED OUT
Amount of Total Runoff Flow (in acre-feet) 50/25/10YRF HAVE
5YRF IS

.5251

2 AND 1YRF MATCHED

.302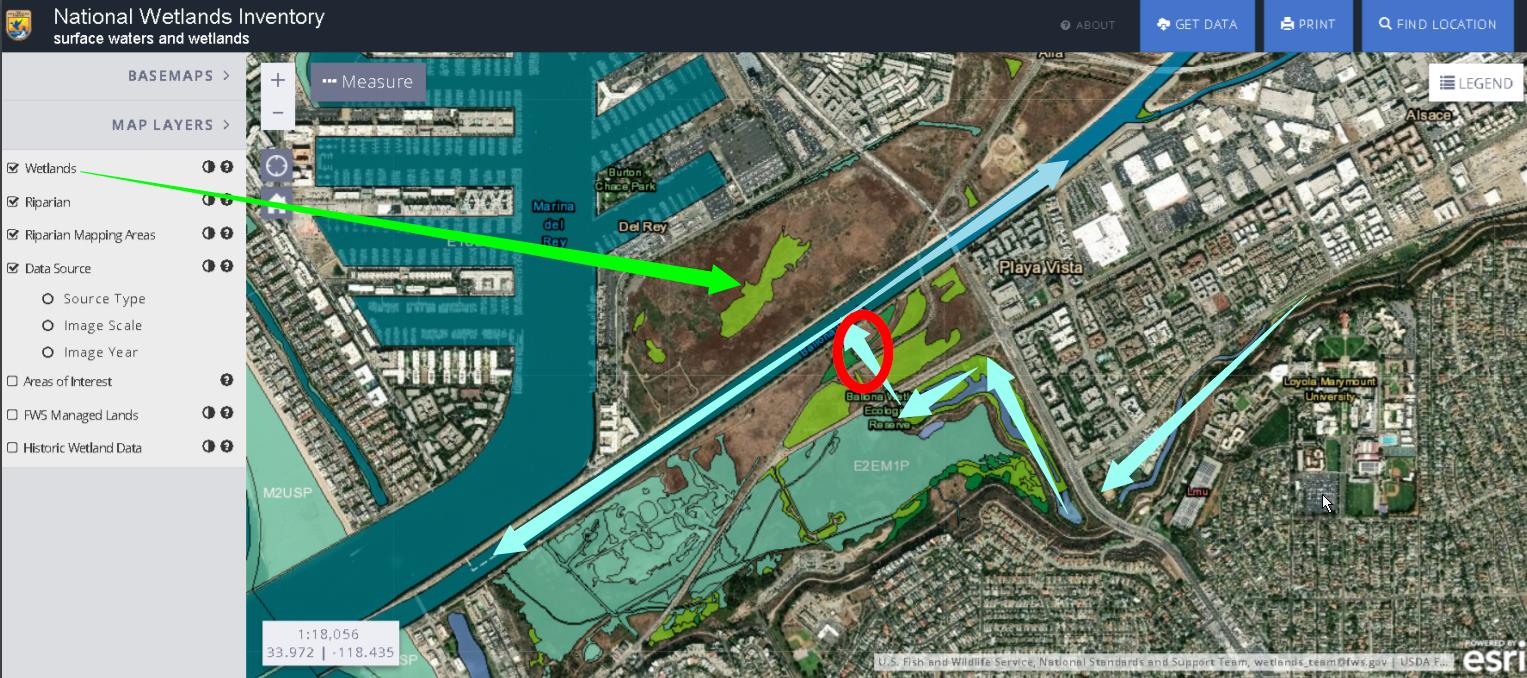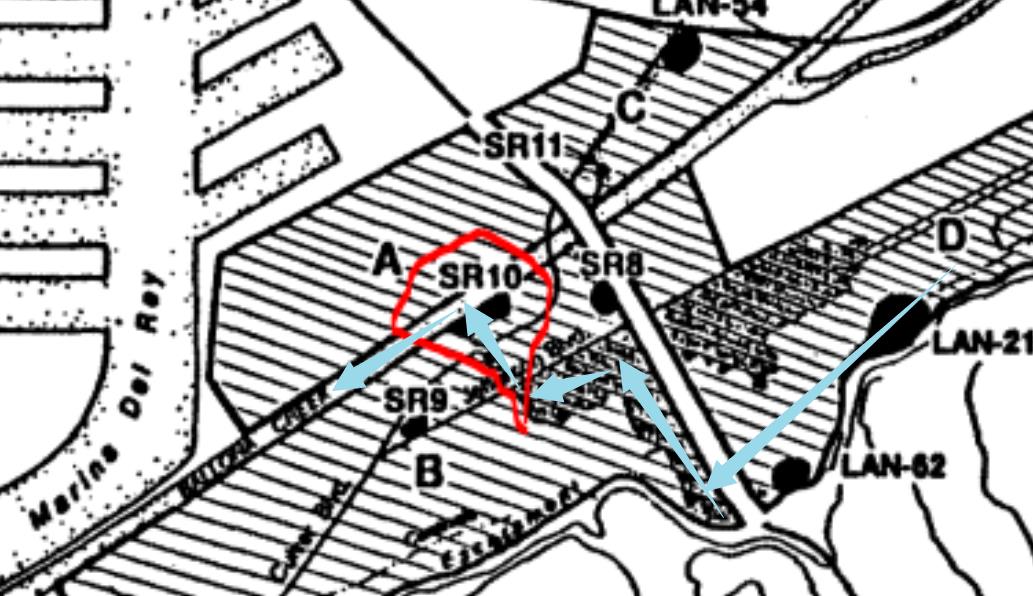 ENVIRONMENTAL JUSTICE FOR PLAYA VISTA DEV/ CAPITAL
AND GETTING WASHED WITH ZERO PROTECTION TO OUR TONGVA ANCESTORS BONES AND ARTIFACTS
THE BURIALS WERE APPX 1500 TONGVA ANCESTORS AND THEIR BURIAL ITEMS APPX 170,000-AND PLAYA VISTA DEV/CAPITAL ILLEGALLY APPLIED AND RECEIVED OVER $13,000,000.- FROM THE MELLO-ROOS BOND FUNDS WHICH PLAYA VISTA USED TO PAY SRI TO DO THE DESCREATION OF OUR BURIALS
MY PHOTOS SHOWS PLAYA VISTA DEV AND SRI'S MINING OPERATIONS
SADLY ITS MONEY AND EVIL BEYOND ETHICAL, MORAL, RESPECTFUL BEHAVIOR AGAINST OUR TRIBE AND OUR ANCESTORS WHO WERE DUG UP LIKE SOME GOLD DIGGERS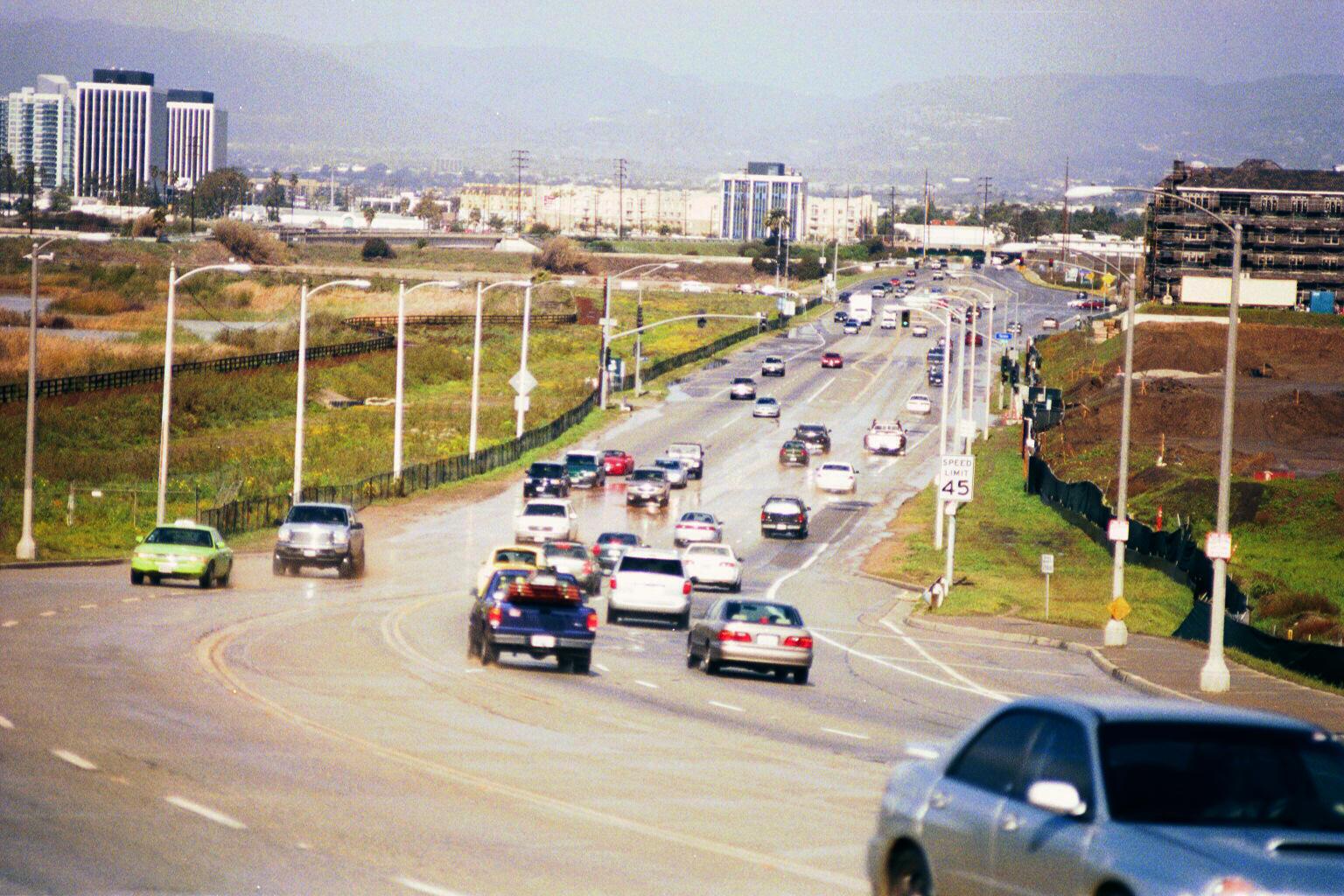 RAIN STORM WASHED OUT THE DEFECTIVE UNPROTECTED BURIALS BONES AND DRY HUMAN REMAINS,FLUIDS ETC DOWN TO THE PV FRESHWATER MARSH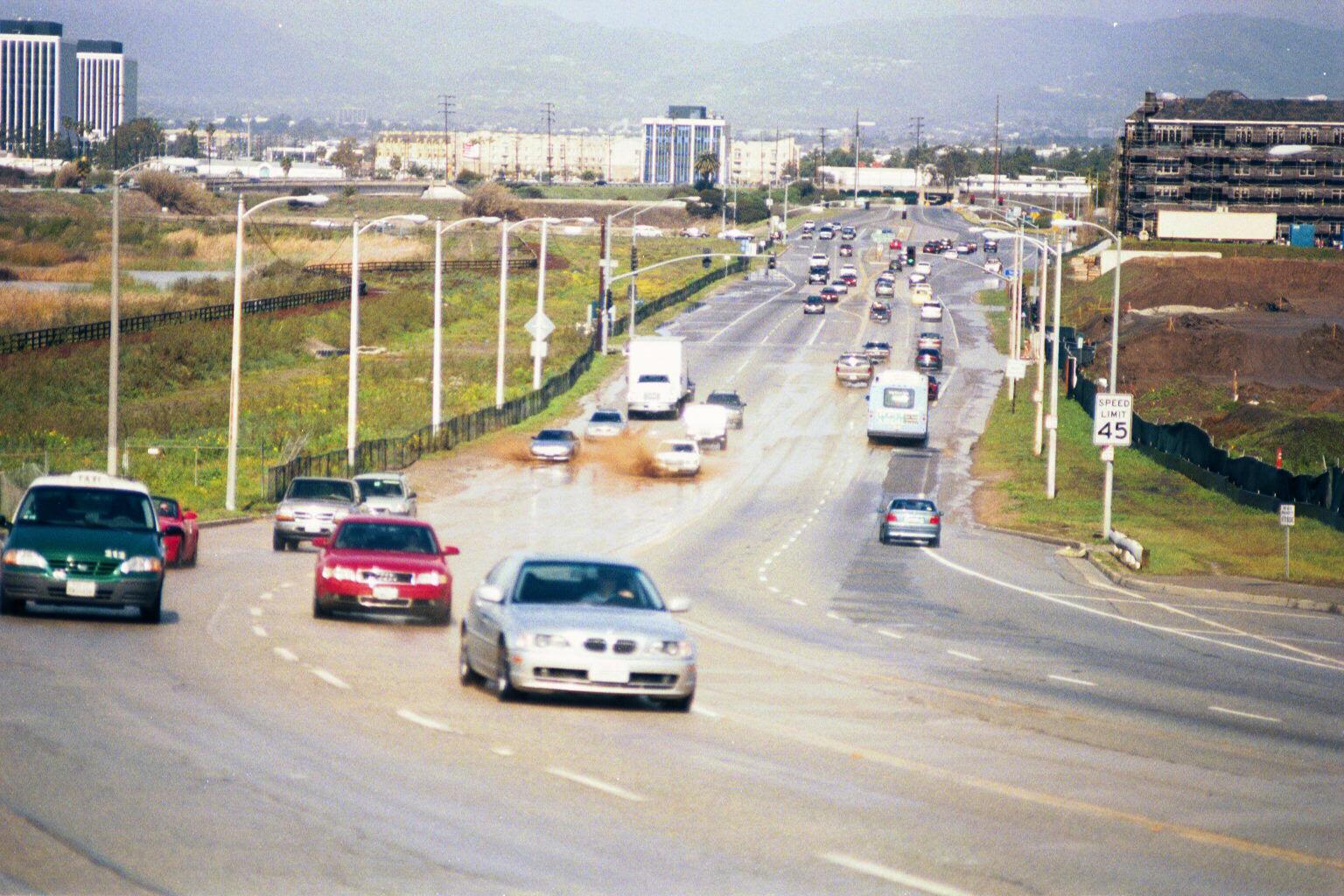 TONGVA BURIALS WASHED OUT LIKE MUDDY WATER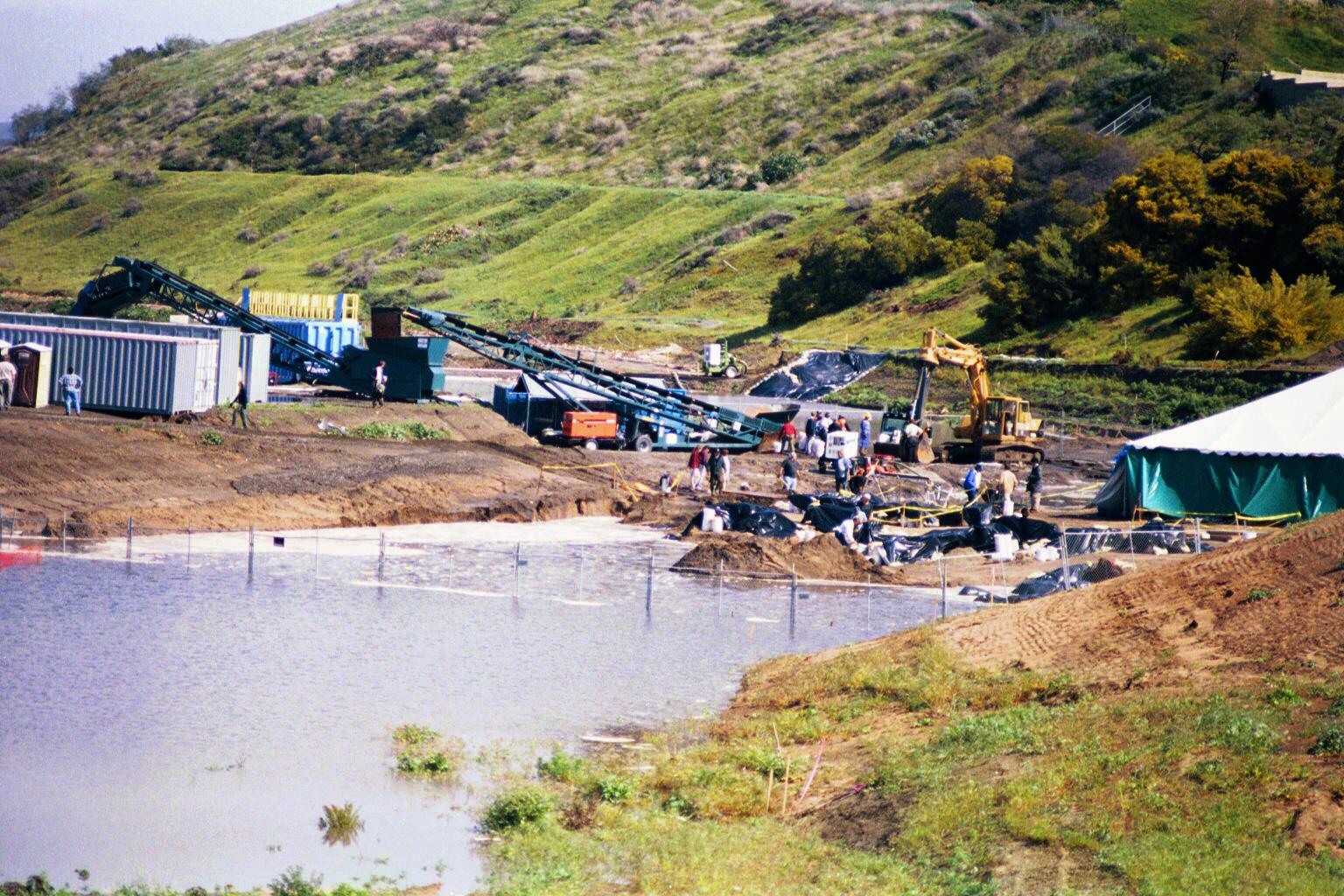 PLAYA VISTA TONGVA BONE MINING OPERATION FOR THEIR DRAIN DITCH THAT COULD HAVE BEEN MOVED BUT THE DITCH WAS TO IMPORTANT TO THEM AND OUR ANCESTORS BURIALS WERE NOT IMPORTANT TO PLAYA VISTA
CA COASTAL COMM PERMITTED THE DITCH WATER TO GO TO THE FWM TO BE DISCHARGED INTO THE BALLONA CHANNEL THAT'S ENVIRONMENTAL JUSTICE POLICY FOR THE POWER MONEY PLAYA VISTA DEVELOPERS
OUR ANCESTORS DID NOT QUALIFY FOR ANY JUSTICE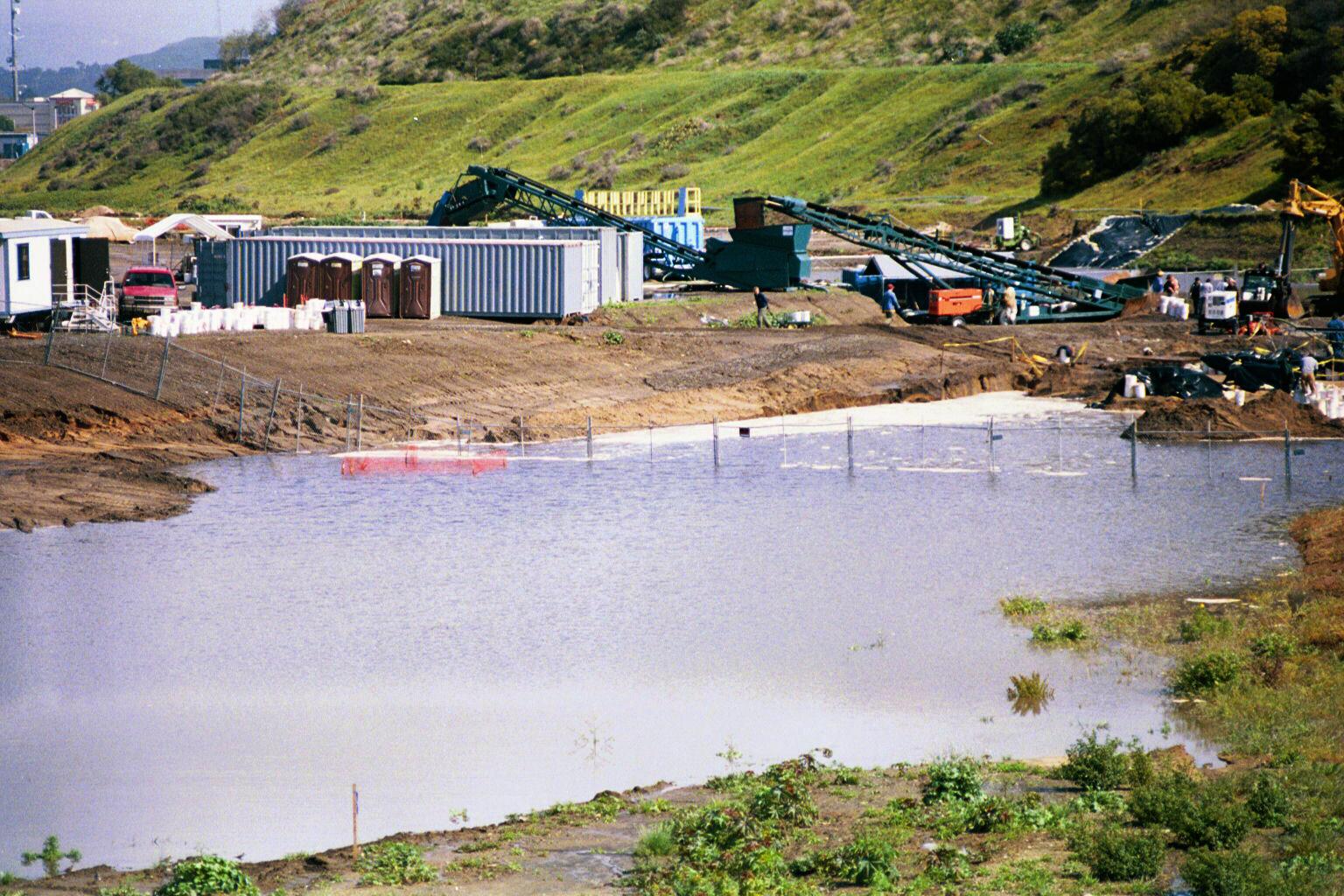 LAKE PLAYA VISTA WITH TONGVA BONES AND REMAINS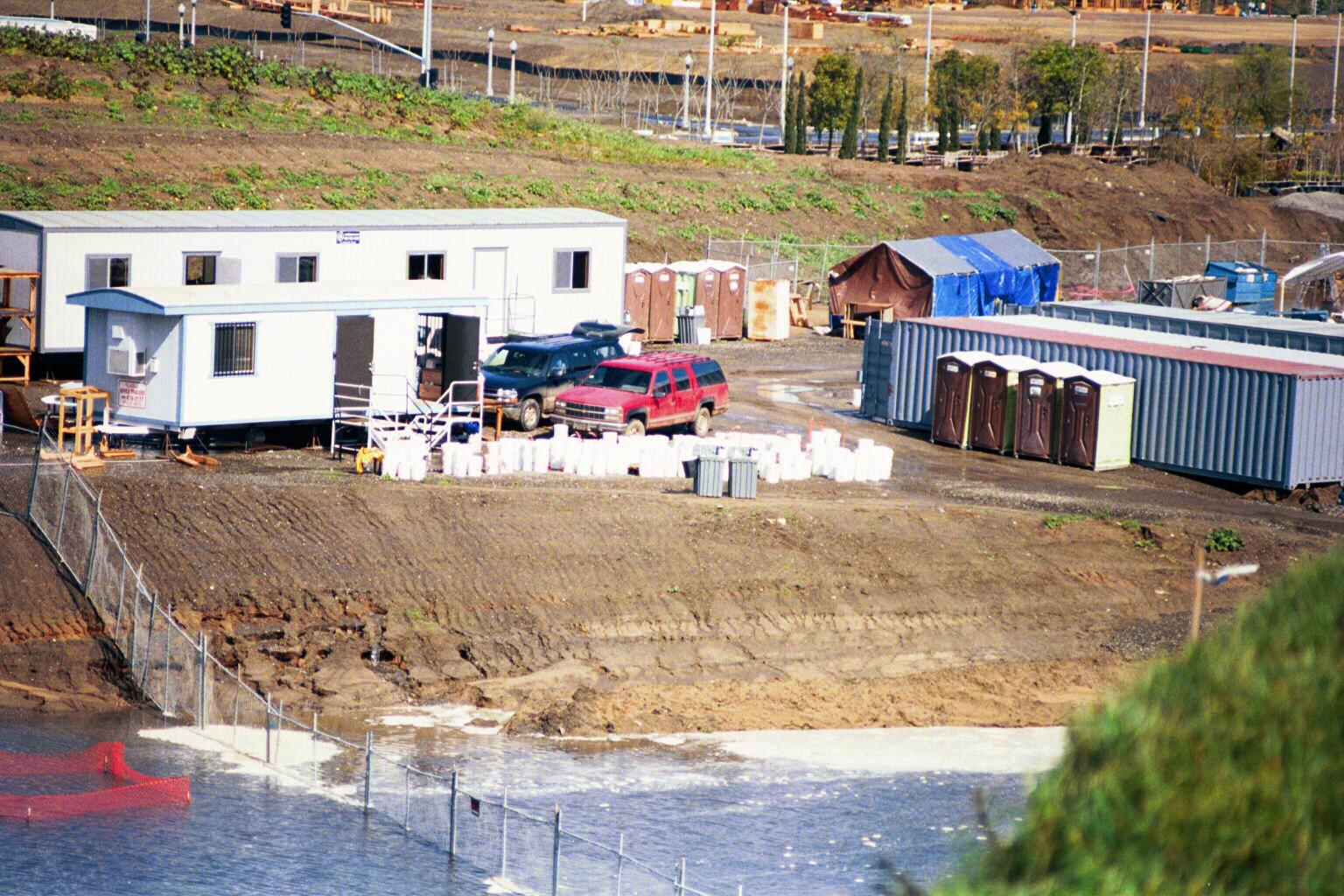 PLAYA VISTA'S TONGVA BONE MINING HEADQUARTERS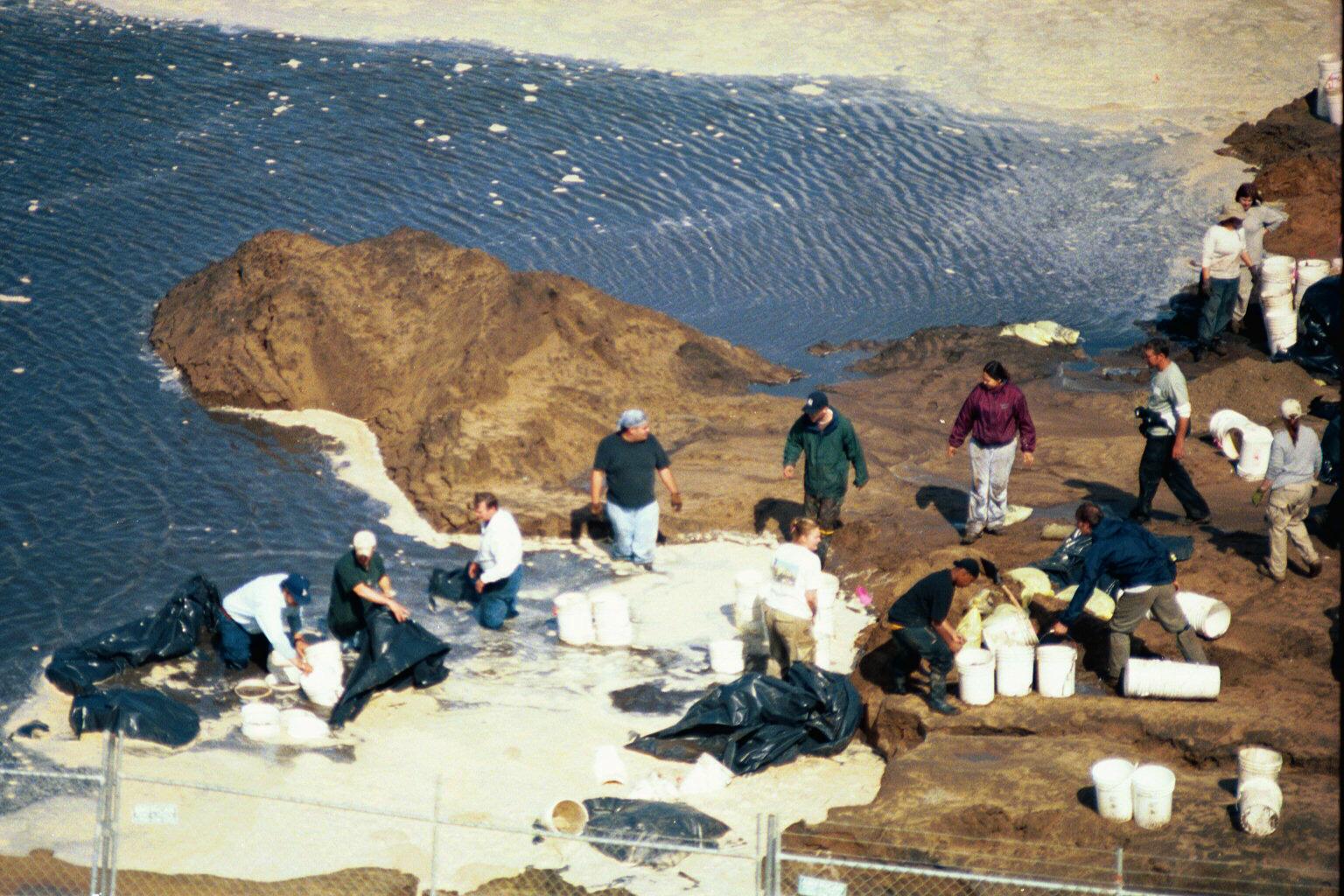 SRI GRAVE DIGGERS TRYING TO RECOVER TONGVA REMAINS WASHED OUT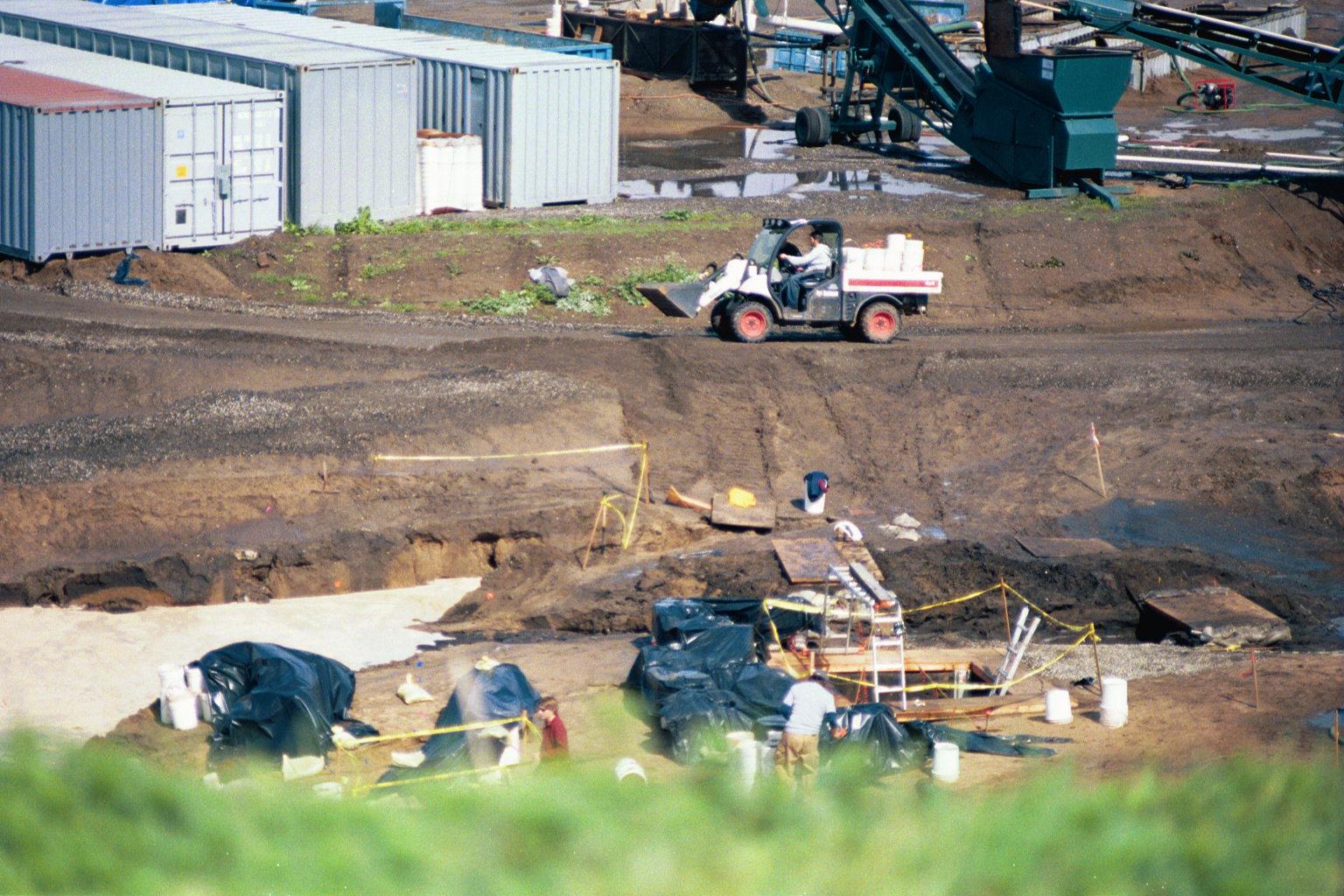 PLAYA VISTA BOBCAT HAULING BUCKETS OF BONES TO PICK THRU THEM LIKE IT'S A TREASURE TO THEM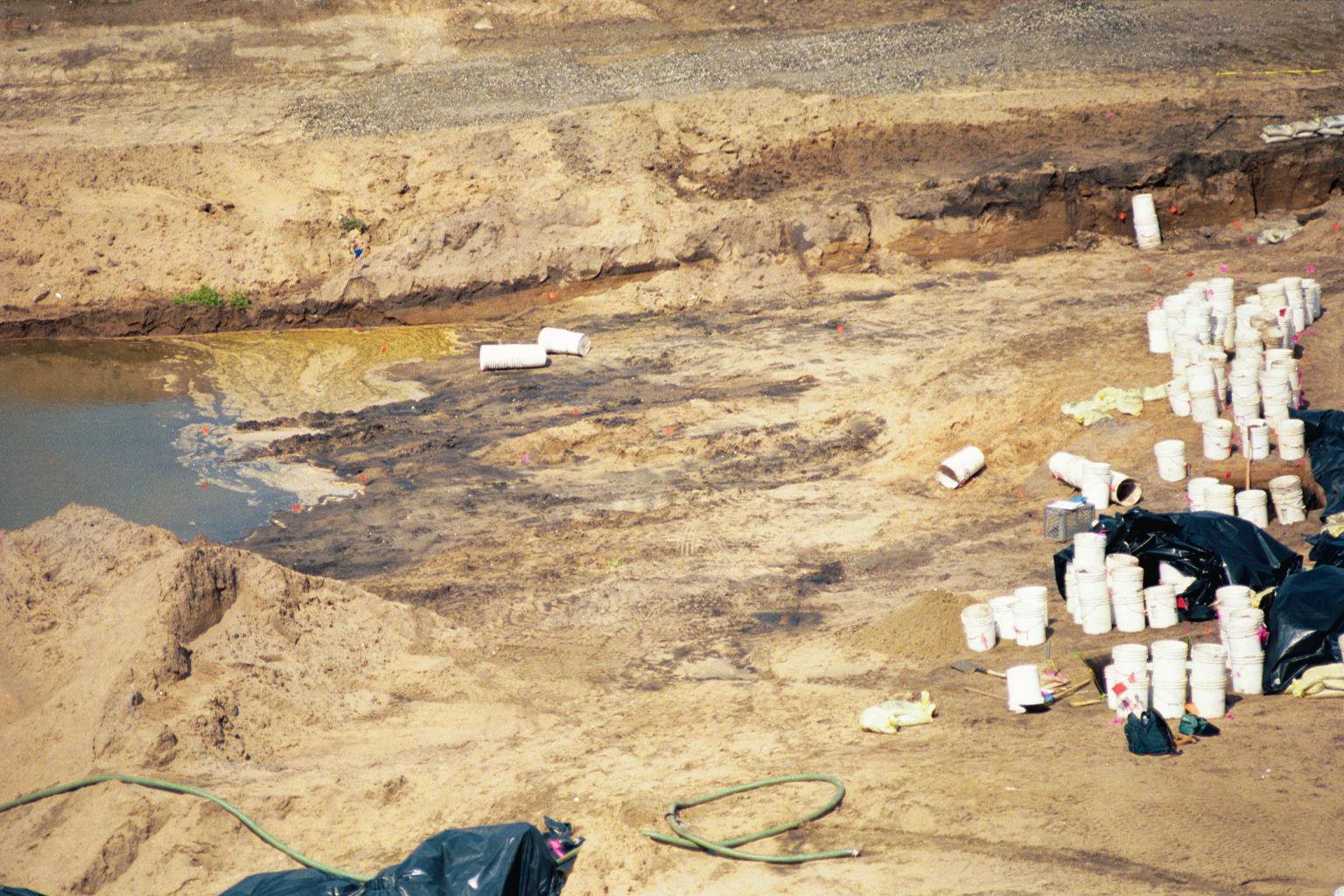 BUCKETS OF TONGVA REMAINS DUMPED OUT LIKE MUD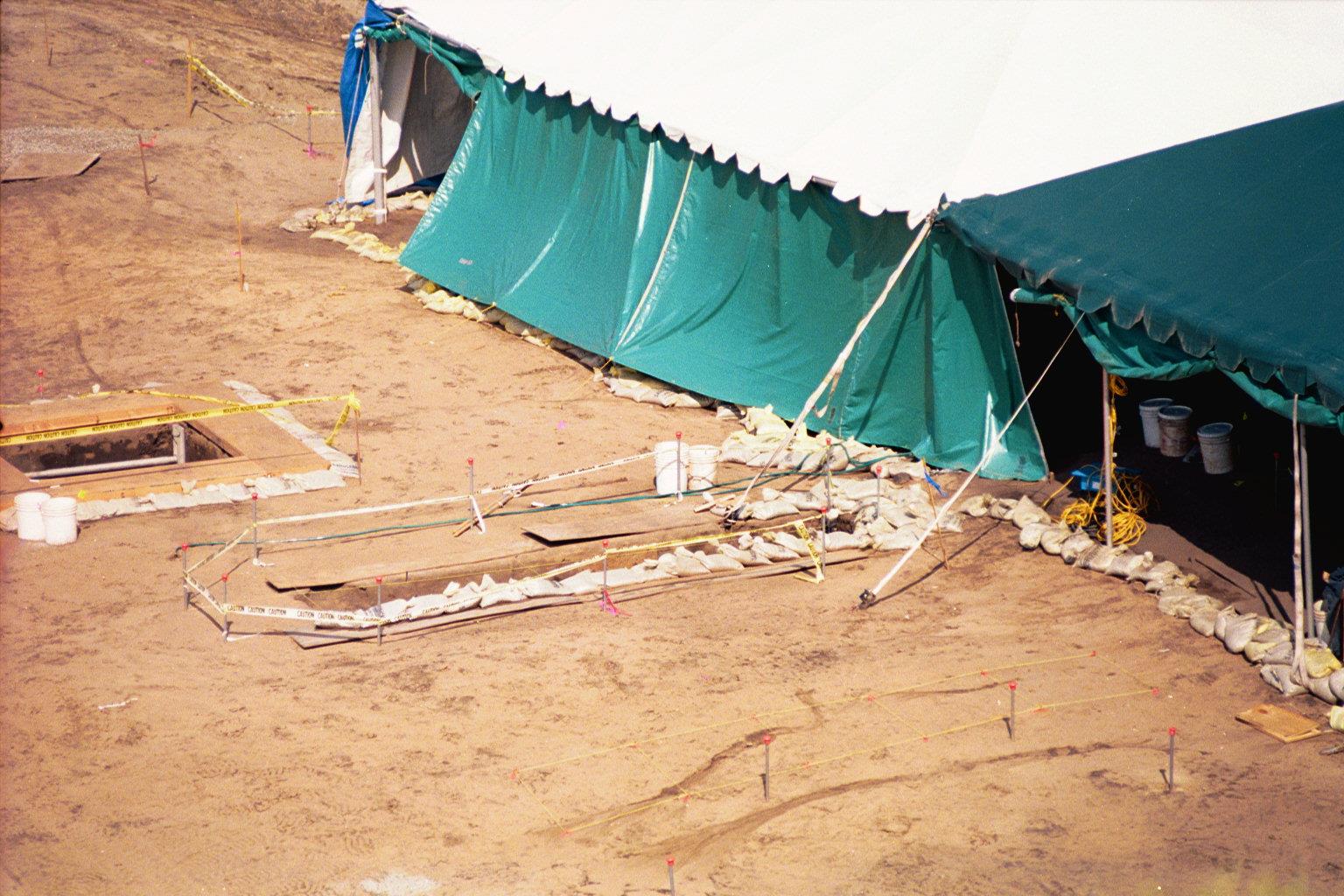 REVERSE FUNERAL CEREMONY FOR PLAYA VISTA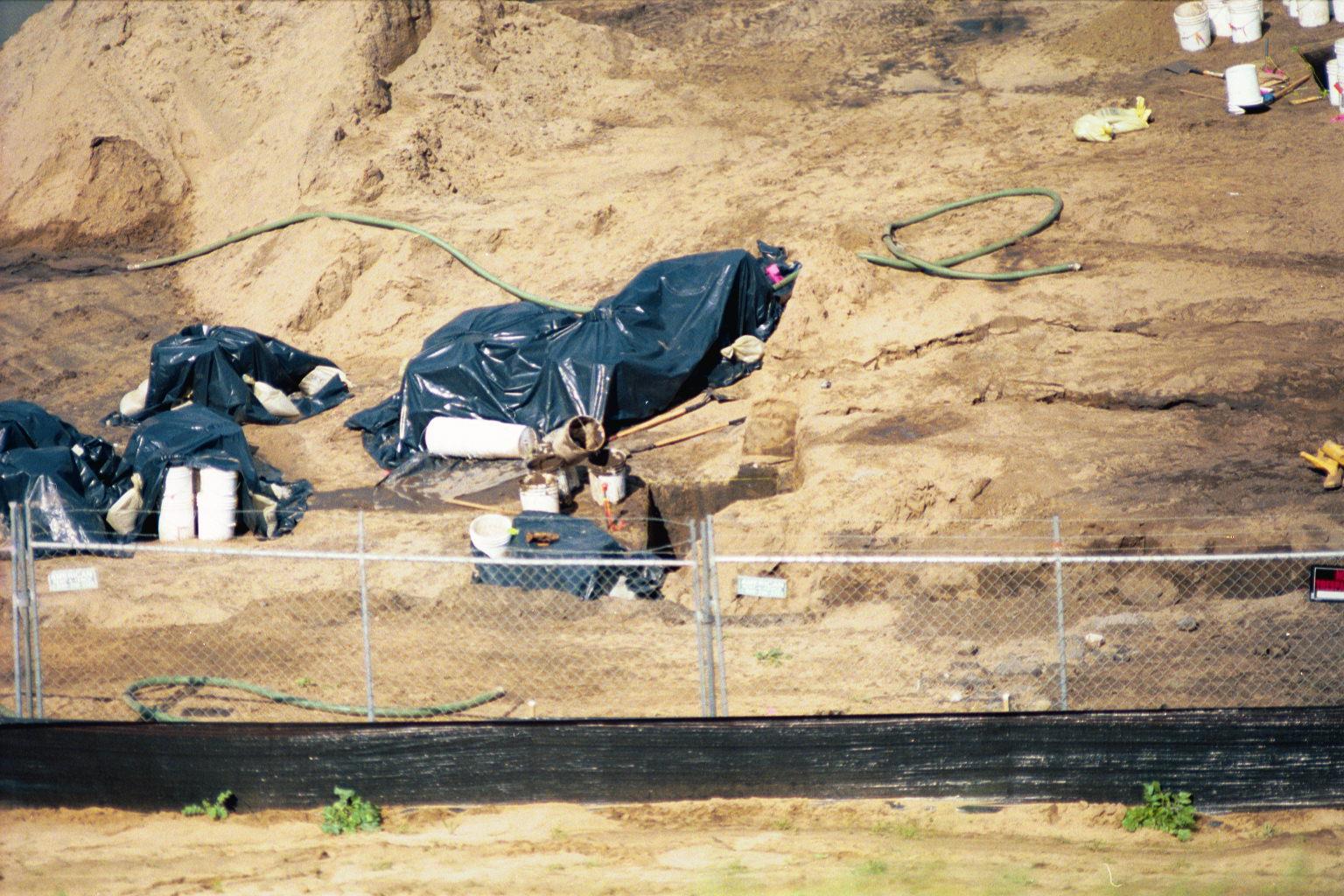 GRAVE TRENCHES AND BUCKETS OF OUR ANCESTORS BONES DUMPED OUT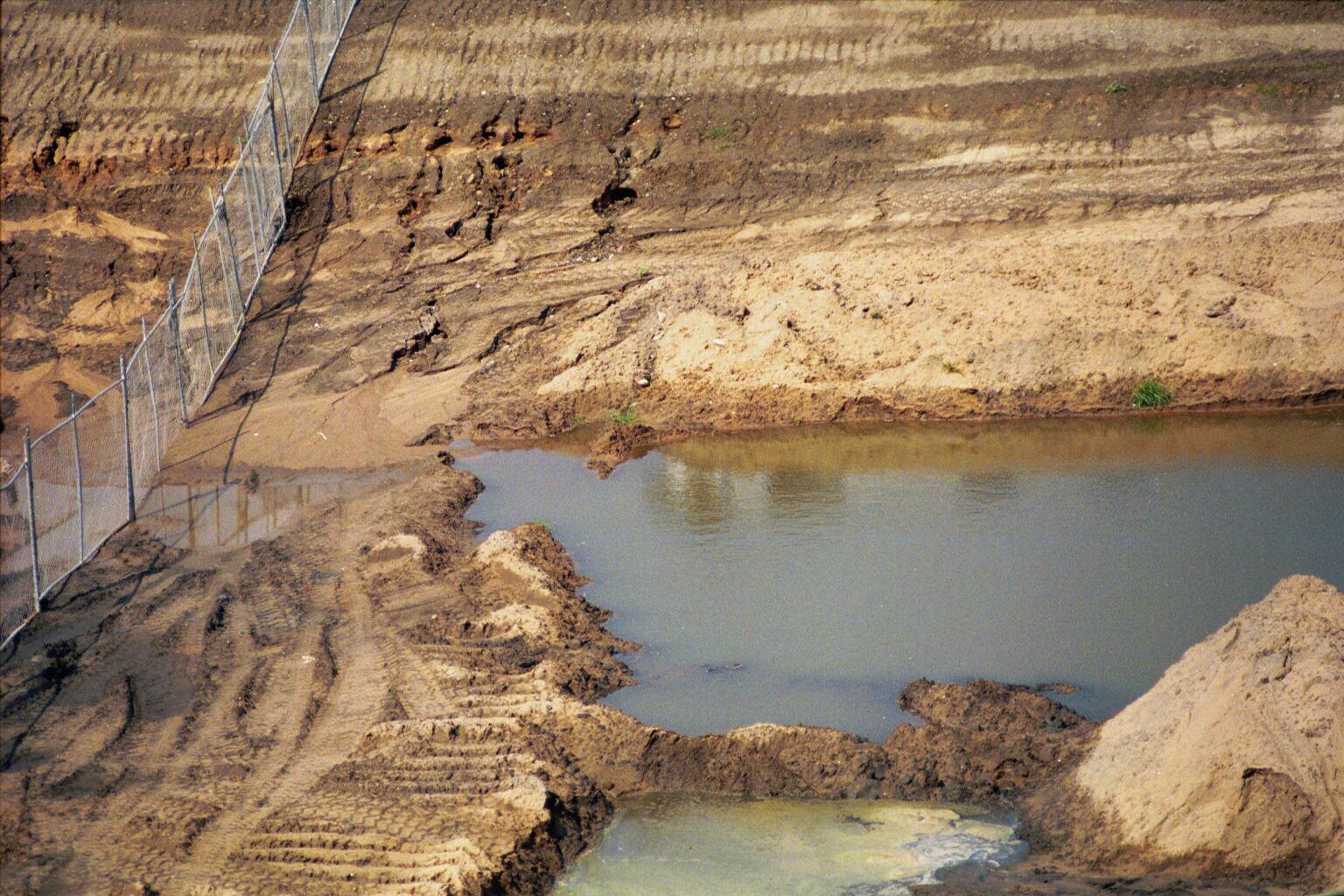 PLAYA VISTA WATER GRAVES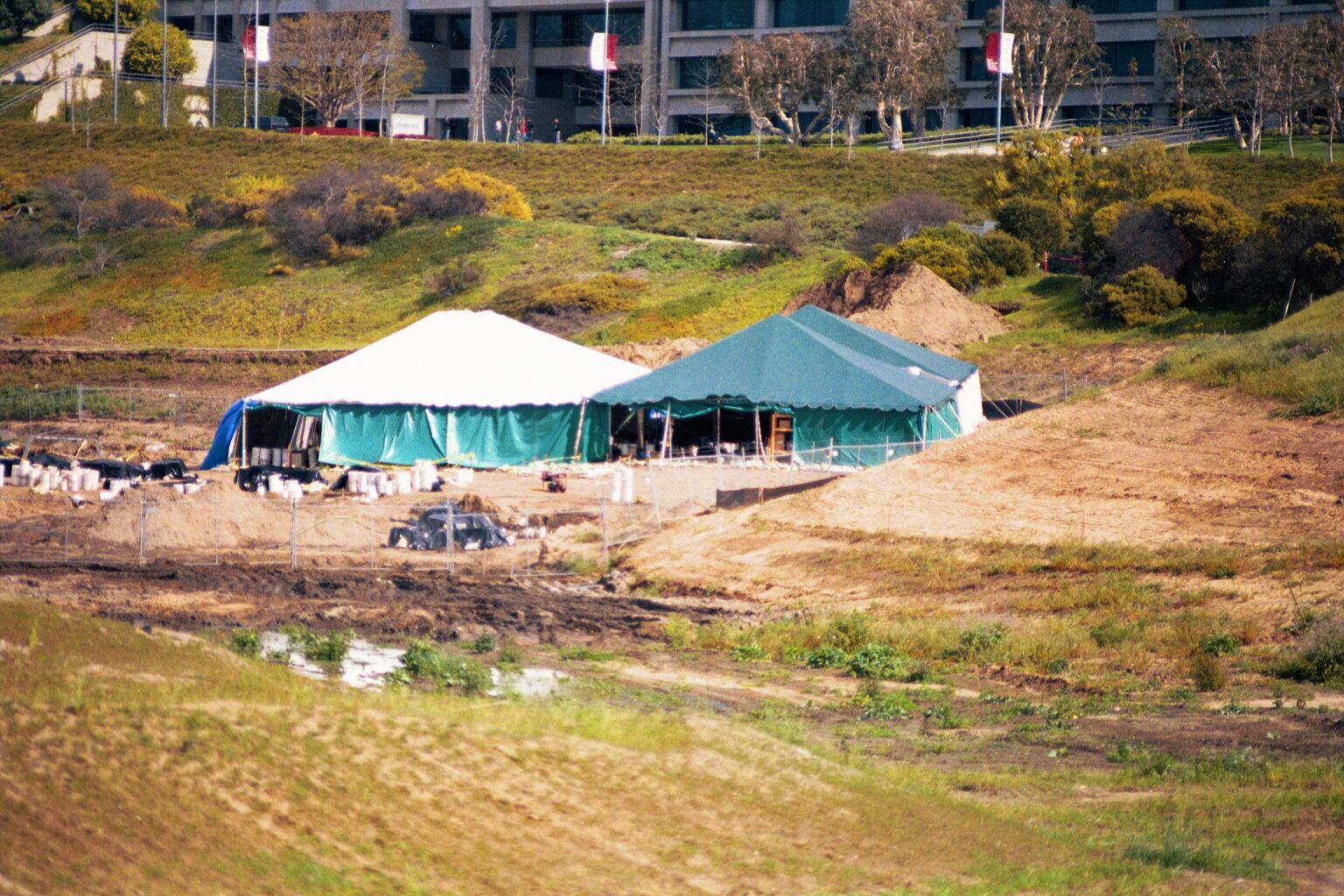 PLAYA VISTA'S TONGVA BONE MINING OPERATION SO THEY CAN HAVE A STORM DITCH FOR THEIR DEWATERING OPERATIONS WHICH ALSO DEWATER THE WETLANDS OF VITAL FRESH WATER
---
Settlement In the case entitled Friends of Ballona Wetlands v. Coastal Commission, City of Los Angeles, et al - case no 525 826
The third document is the two pages of the 2005 Settlement, as displayed as images below, or you may download a printable and searchable PDF file.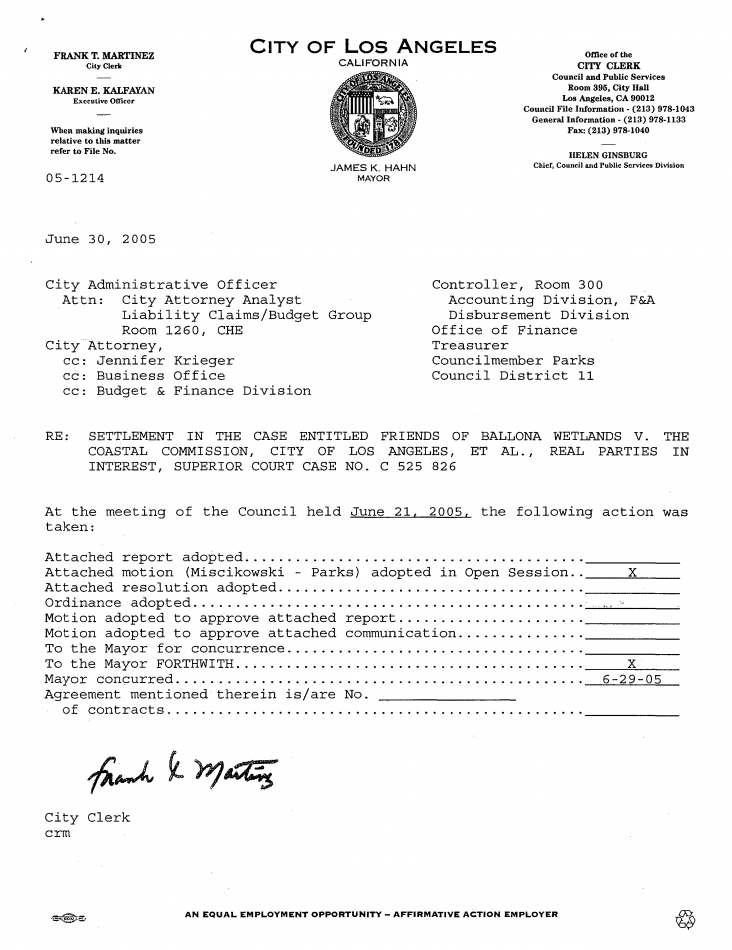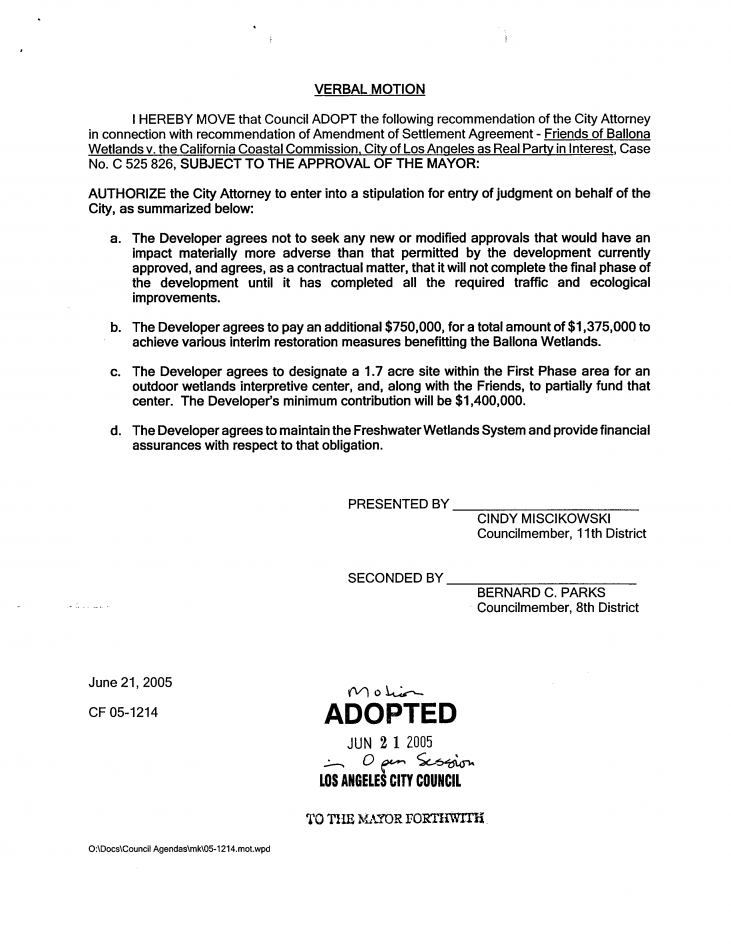 News Article or New Content: