GOOGLE FLY-OVER   

BALLONA WATERSHED    
5 minutes
https://vimeo.com/189841335

From the ocean, down Ballona Creek to Venice Blvd and Cochran and to Griffith Park where Ballona daylights again. See an opportunity for a 50 mile hiking/biking LOOP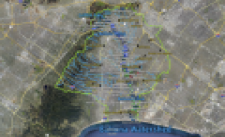 YOUTUBE FLY-OVER   MARINA DEL REY AND BALLONA WETLANDS    7 minutes
https://youtu.be/PQVHGOZeNEY(link is external)
Note: As our webmaster and I created this fly-over, I had a new appreciation for the nexus between Marina del Rey and the Ballona Wetlands. Wildlife that inhabit both areas fly back and forth foraging, feeding, resting, and giving birth to their young. Tall Trees that are threatened by chainsaws play a big role in this chain of life.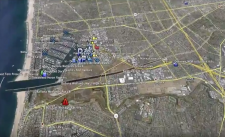 Links for Top Horizontal Menu: