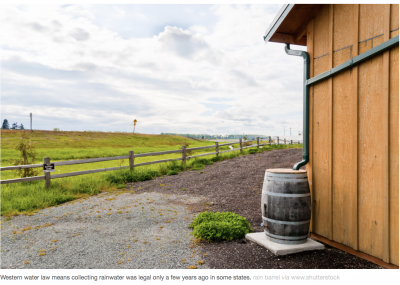 Rain Barrel with Gutter 
Plastic Mart and Tanks for Less have a full range of water tanks, including Norwesco.
Since this should be a good storm year, I'd consider 500 gallons.
Consider buying a simple fountain pump. You can set it anywhere there's a quarter inch of water, hook a hose to it and send the water anywhere.
Links for Top Horizontal Menu:
News Article or New Content: