Watch Patricia McPherson video interview, published May 2014, of her efforts to document and have responsible city engineers fix a life threatening fire hazard on Miracle Mile, along Museum Row Wilshire Blvd, surrounding the Los Angeles La Brea Tar Pits.
http://www.youtube.com/watch?v=ZnSw2Nli5PU
Using an Infrared Video camera to capture gas cloud plumes of leaking methane gas (CH4) and hydrogen sulfide (H2S - Sewer gas), and other more dangerous gases, escaping out of the sidewalk man holes, and from between buildings, and in parking structures, Patricia tells you of inadequate city mitigation efforts, lack of warning signs, and what might be done to make the streets of LA safe again.
Below are stills from the video.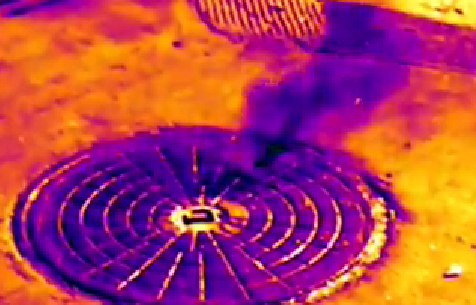 FLIR Video still of escaping methane gas from Wilshire Blvd sidewalk man hole, next to La Brea Tar Pits, where school children frequent.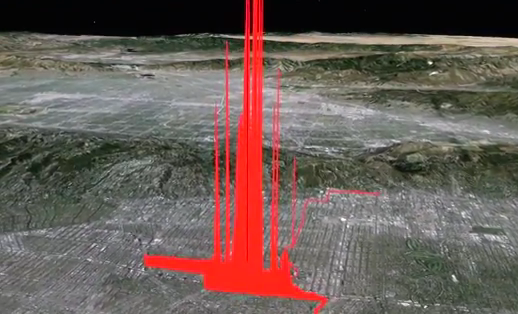 Methane gas levels in red vertical bars while driving the LA streets, done by an resident who loves LA.  It's been proposed, in 2014, to have the city pay to determine the full extent of methane danger to babies, children, elderly and immune compromised, by measuring many streets.  With this additional information, methods to mitigate could then be discussed.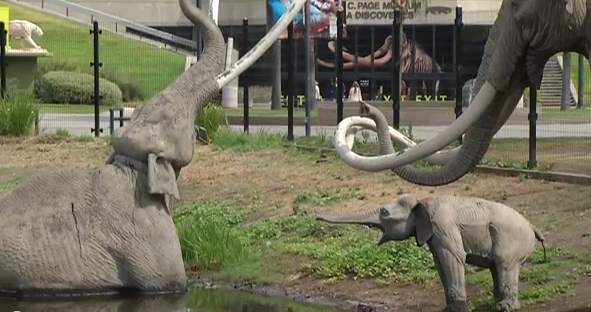 Museum Row's La Brea Tar Pits, where school children daily frequent.
Links for Top Horizontal Menu: