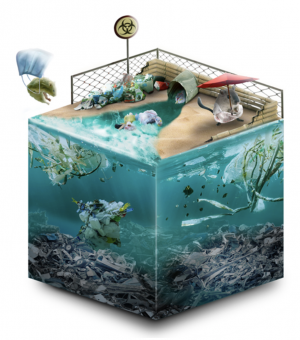 "A good article on the effects of storm water on Santa Monica Bay and environs.—- Wonder where the DDT is coming from, found in Ballona Creek" - Judith Davies
In a region that lauds itself as a bastion of environmental progress, the 100 billion gallons of polluted runoff that flows out of storm drains annually is Los Angeles' dirty secret.
When rain water hits L.A.'s largely impervious landscape it drains into run-off channels that criss-cross through the county accumulating a toxic slew of chemicals, oil, fertilizer, trash, hard metals, and bacteria before entering a storm drain and spewing out into the ocean.
Over 30 billion gallons of this polluted mixture exits through 200 drains into the Santa Monica Bay each year, according to LA Sanitation & Environment. This watershed incorporates 55 miles of coastline, but several key drains are located in the City of Santa Monica, including the Pico-Kenter Storm Drain and the Pier Storm Drain.
When significant rain events flush polluted run-off into the ocean, the environmental impacts can be devastating. It can lead to fish die-offs, marine life ingesting plastic, spread of E. coli infections, and permanent reproductive harm to aquatic life. These impacts are also felt on ecosystems around the L.A. River and the Ballona Wetlands.
CLICK HERE TO READ COMPLETE ARTICLE
https://www.smdp.com/the-toxic-truth-of-las-stormwater-sewer-system/207503