TOPIC: SUSTAINABLE GROUNDWATER MANAGEMENT ACT 
Santa Monica Subbasin Hydrology
Find out who are our Groundwater Sustainability Agencies (GSA) are and where are we in the process of protecting our regional groundwater resources.
Public Comment Period Opens for the Santa Monica Basin Groundwater Sustainability Plan Groundwater sustainability plans that have recently been submitted to the Department are now posted on the DWR SGMA Portal.
These plans are open to public comment for 75 days after the posted date. The public comment period end date for the Santa Monica GSP is April 23, 2022. https://www.santamonica.gov/gsp
August 19, 2021 GSP Meeting including at 1:05:00 the presentation Meeting Video 
Join us and our presenters Margot Griswold PhD. & Grassroots Coalition's Patricia McPherson to discuss their August 19, 2021 GSA meeting and where the process is now. Response to the Groundwater Sustainability Plan from Grassroots Coalition, Dr. Griswold , Todd Cardiff Esq., Ballona Ecosystem Education Project, and a joint Consortium of Organizations response that includes the Nature Conservancy and Union of Concerned Scientists can be read at; 
https://santamonica.gov/media/Users/smgov_5Calfredo_2Egonzalez/SMBGSA/Ap...
Santa Monica Subbasin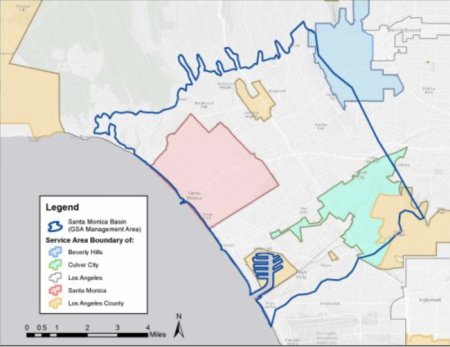 Meanwhile, understand what's happening in our region via Los Angeles Audubon Society's Western Tanager news article by Margot Griswold, Phd. , former president of the Society for Ecological Restoration California, with over 27 years of habitat restoration experience. 
https://www.laaudubon.org/blog/2021/10/30/inconsistencies-and-missed-opportunities-


ENTIRE 28 MIN AUGUST 19, 2021 SM GSP ZOOM RECORDING --- PLUS 3.1.22 PRESENTATION BY PATRICIA McPHERSON & DR. M. GRISWOLD...  https://youtu.be/MJ1Aag51EX8  46 MINUTES TOTAL

https://youtu.be/MJ1Aag51EX8  46 MINUTES TOTAL
News Article or New Content: