Betsy Damon's 2007 Visit to Los Angeles - All Day Presentation in Los Angeles to the Ballona Network on cleansing of a River in Chengdu, China and it's applicability to the Ballona Watershed.
120 Megabyte - Windows Power Point Presentation - 111 slides.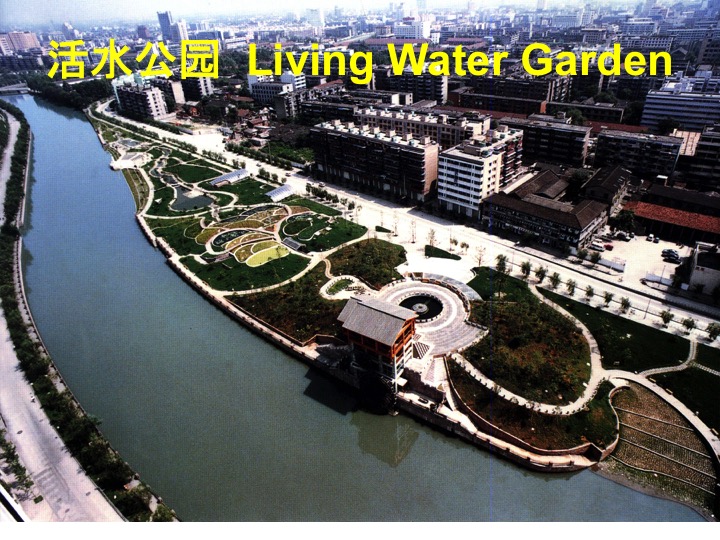 The Living Water Garden in Chengdu was the direct result of three months of networking and organizing to produce the first Public Art Event About Water. Over 25 Artists Participated. The public participated. 
In Chengdu, China a special assistant to the mayor risked his job to build this amazing citizen park on top of a sewage facility. "Every voice and idea was listened to and the public was engaged and educated. No one person or company took credit for the park. I was design director and my son project director, however, we remained quite invisible." Betsy Damon
News Article or New Content: