To 'FORCE' CONVERSION of the Ballona Wetlands FRESH WATER WETLANDS into a FULL TIDAL SALTWATER INUNDATED BAY AND TIDAL WETLANDS...
The STATE COASTAL CONSERVANCY (SCC) has mischaracterized conversion of Ballona Wetlands as "Restoration." SCC created its own narrow goal of the Restoration Alternatives, Contracts and Directives for Ballona Wetlands Ecological Reserve by singularly promoting only the full tidal saltwater goals inundated bay, and tidal wetlands. SCC moved to eliminated most alternatives, and only included alternatives that remove the current levees, create new perimeter levees, and bulldoze below sea level.  Ignored are the natural freshwater resources of Ballona Wetlands, native species, soil biome, and the hydrology of salt water intrusion.
This SCC process has contradicted California State Law "Title 14, Section 630 Terrestrial/Non Marine" assigned status and the legal written specifics of Ballona's goals for its induction into the Ecological Reserve System.
ie. Recipients of these Alternatives, Contracts and Directives include but are not limited to Southern California Wetlands Recovery Project and Science Advisory Committee.
Download our Presentation: "Ballona Wetlands Freshwater Issues" by Patricia McPherson
suitable for printing and emailing
Below is a preview of the 18 slides.  Some text font size is too small to read in the below preview due to scaling to fit the web page column width.  Download either the PDF or the PPT file from the above links.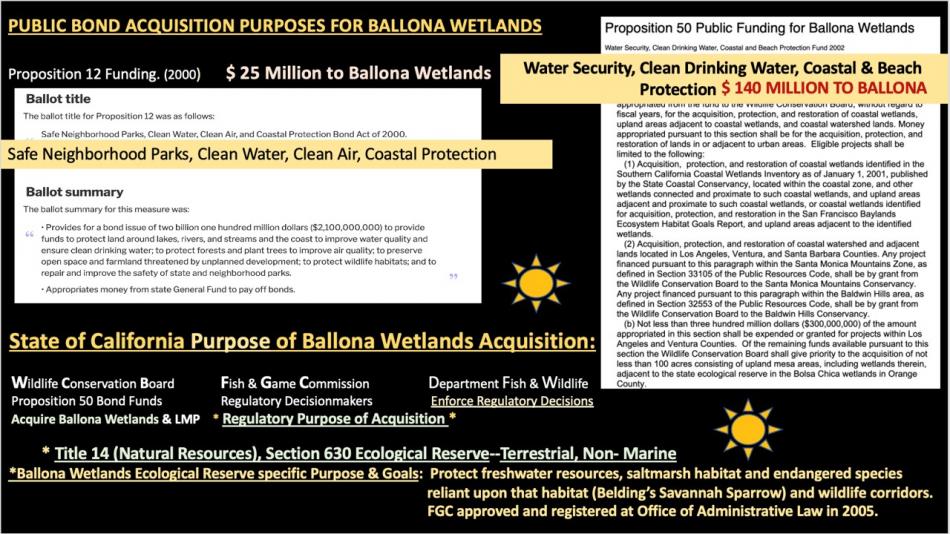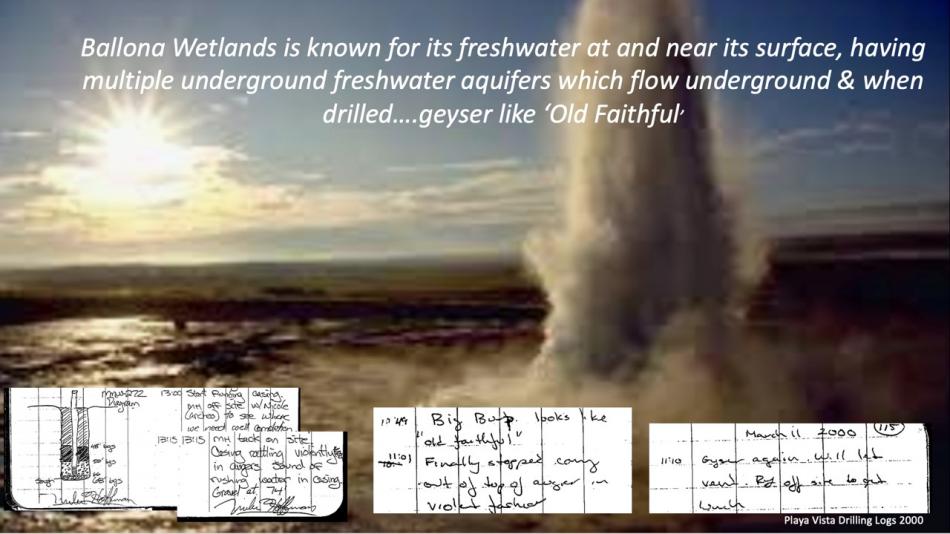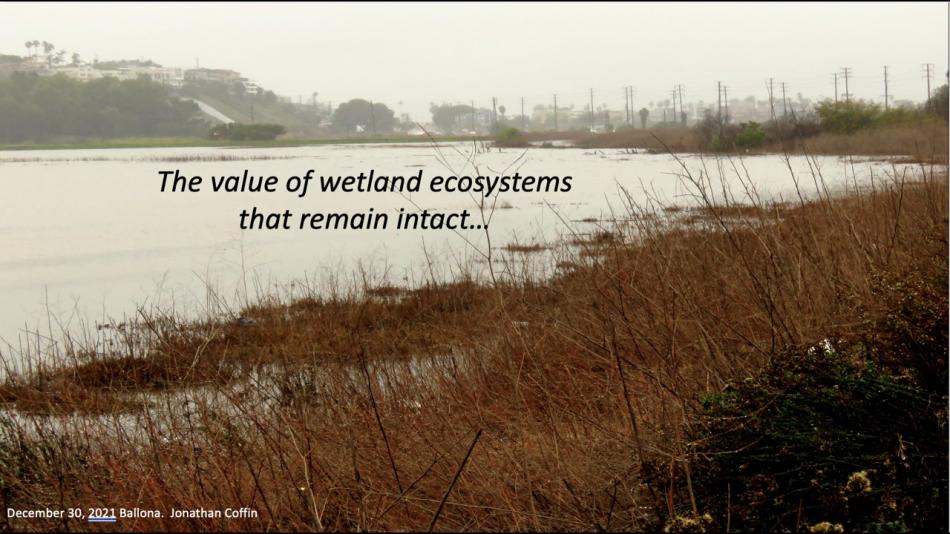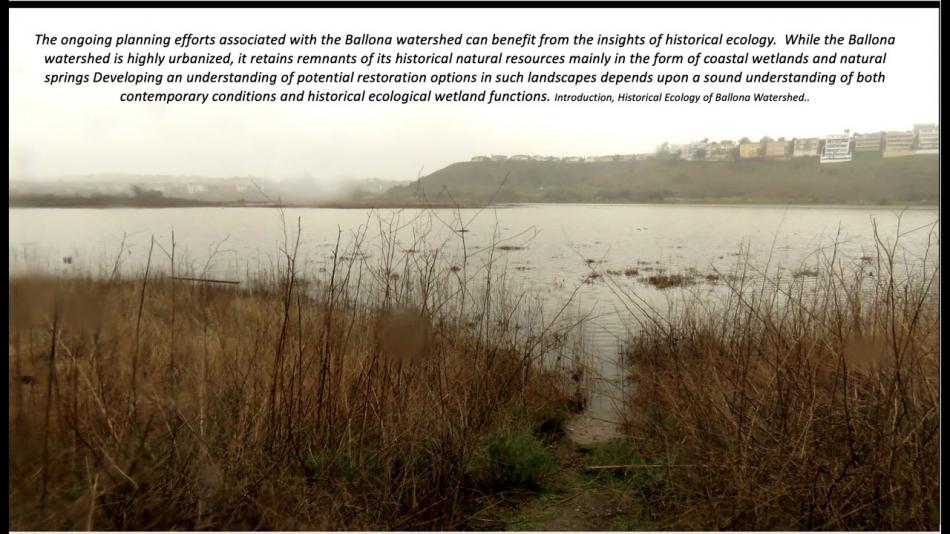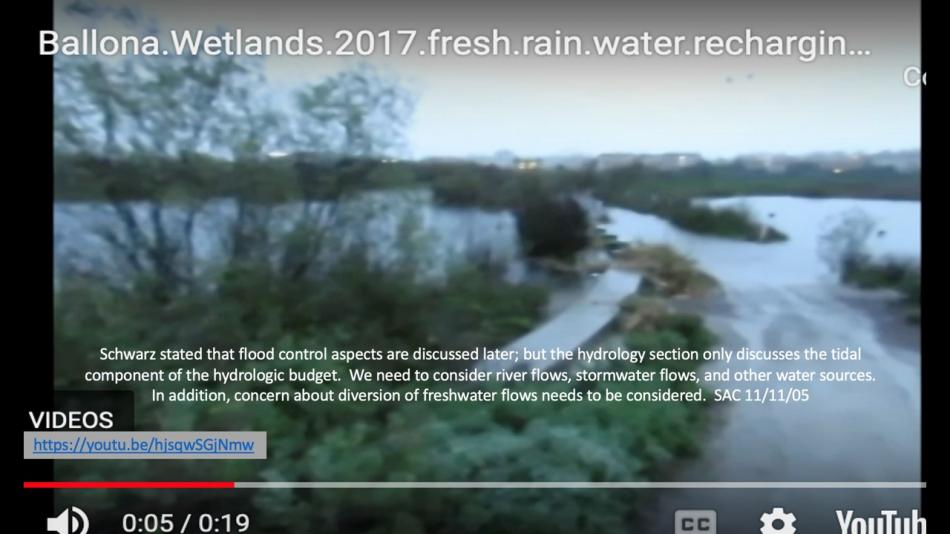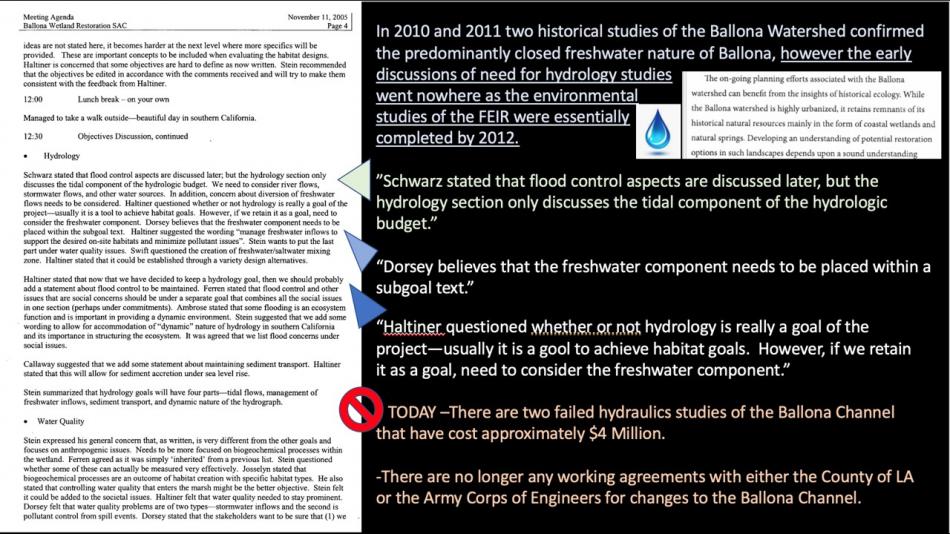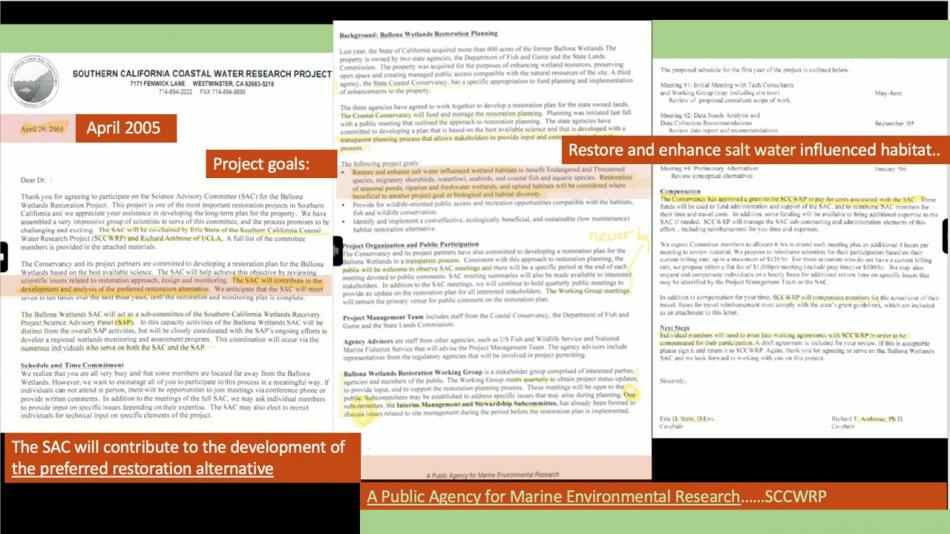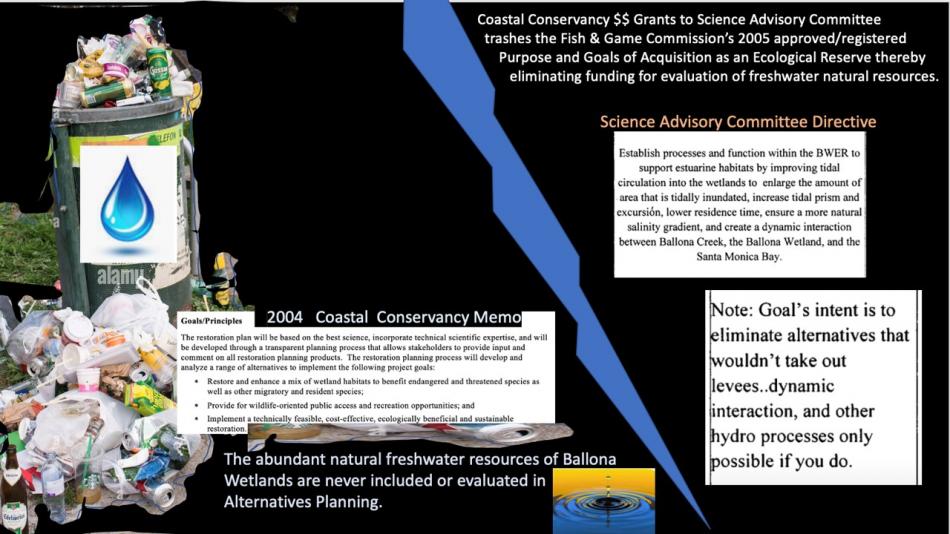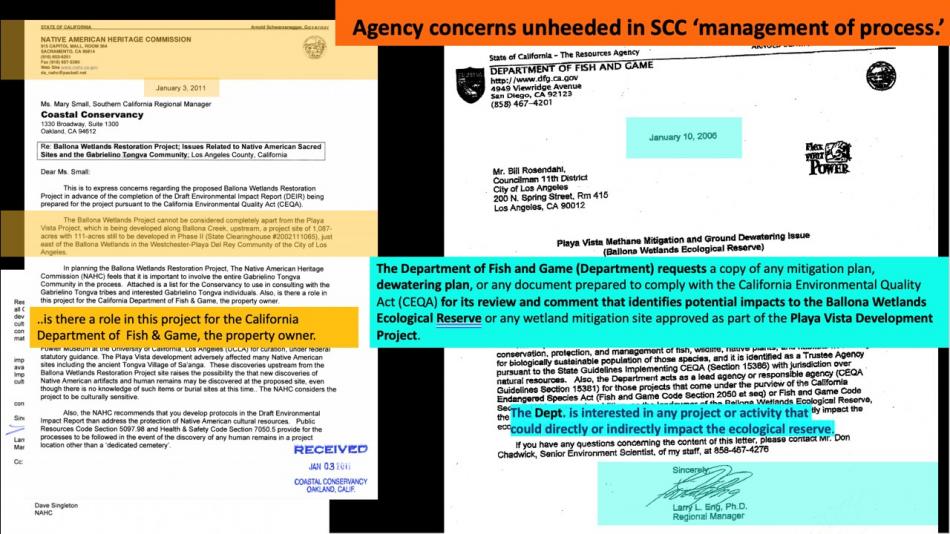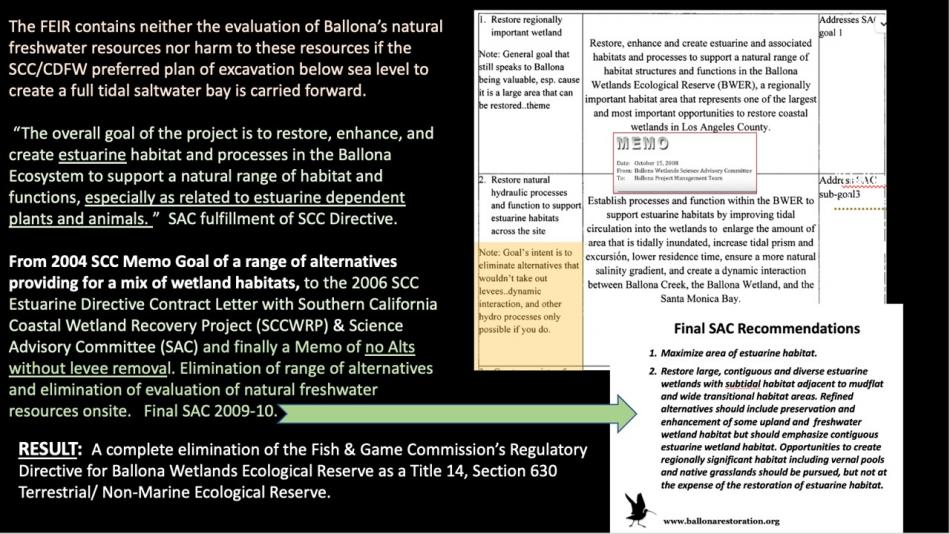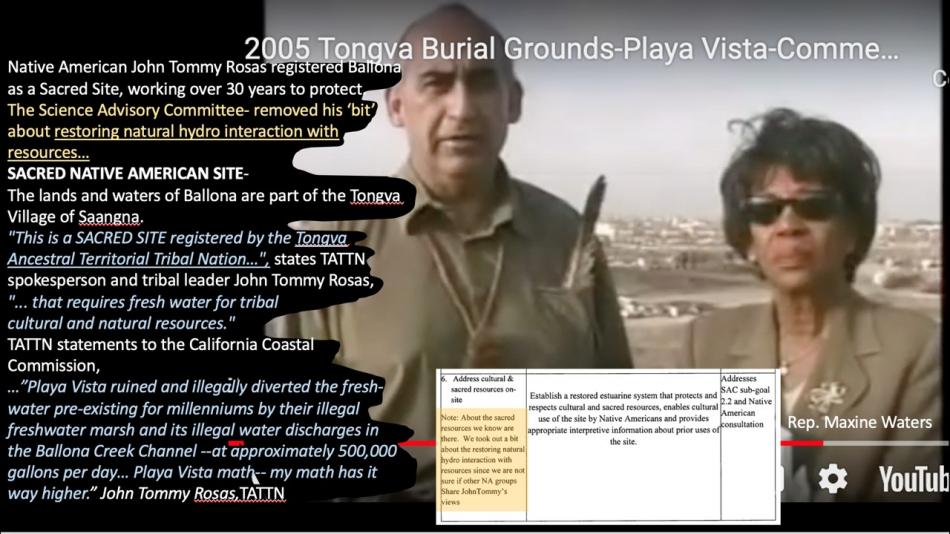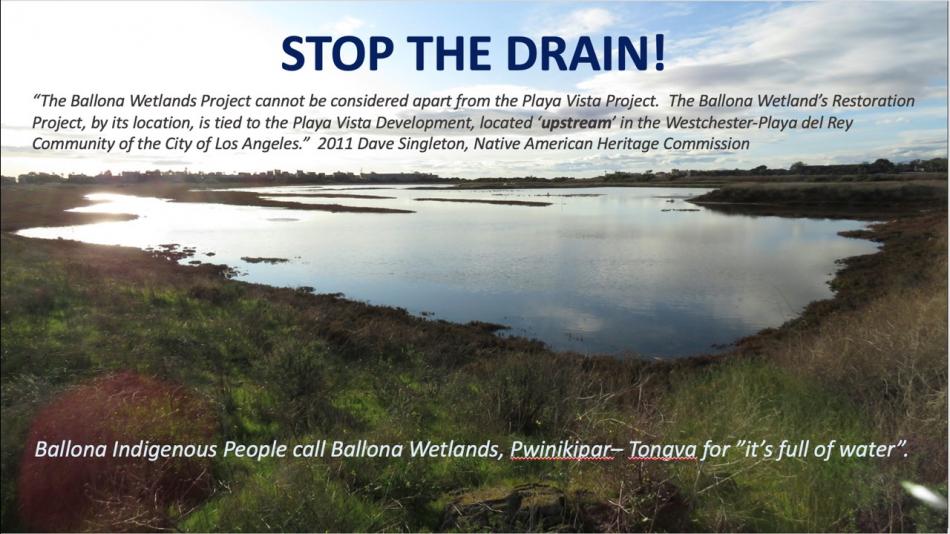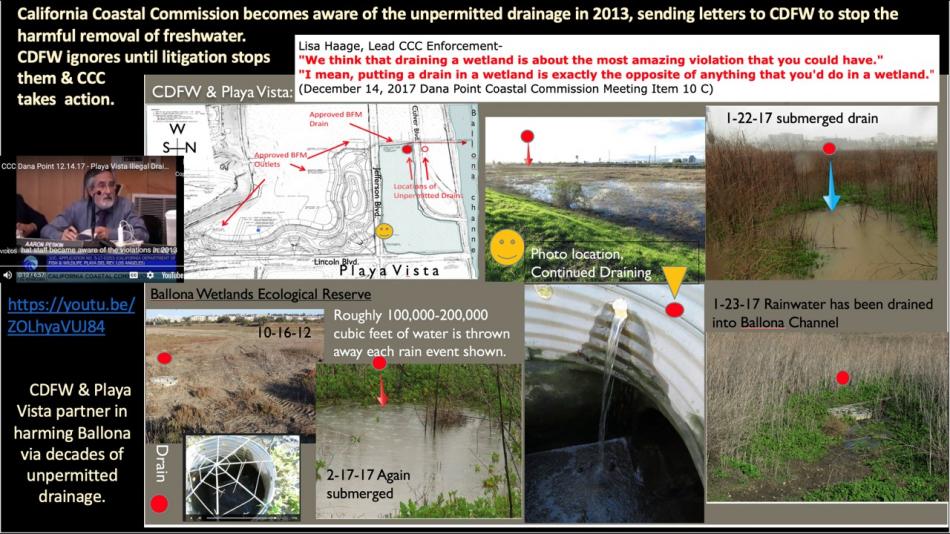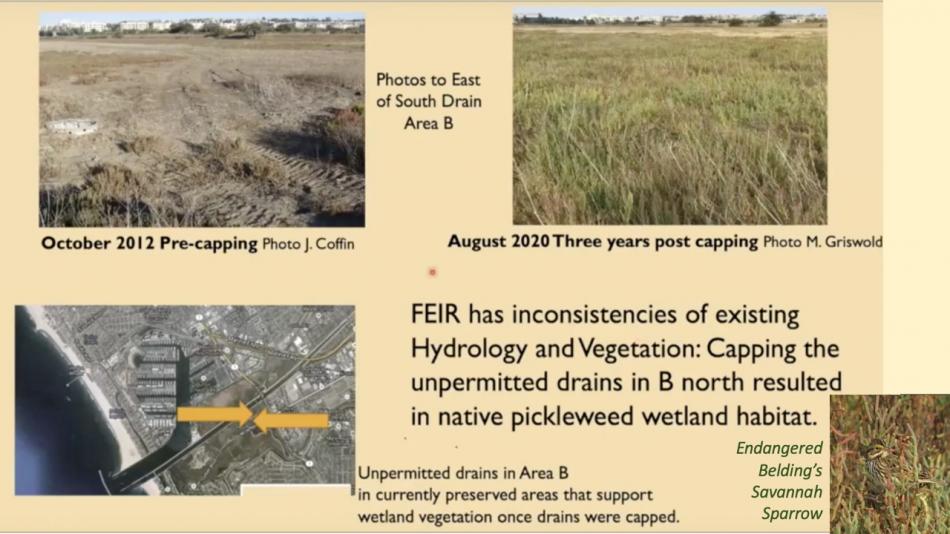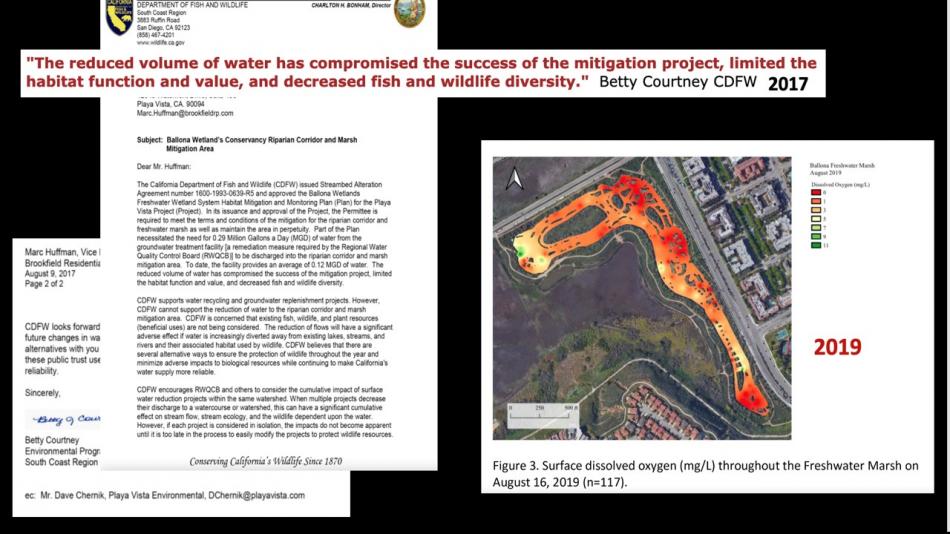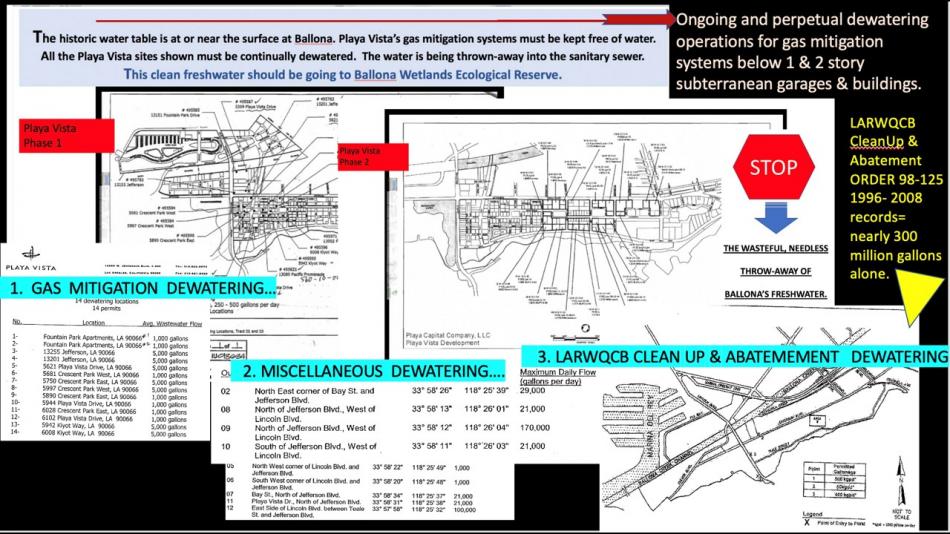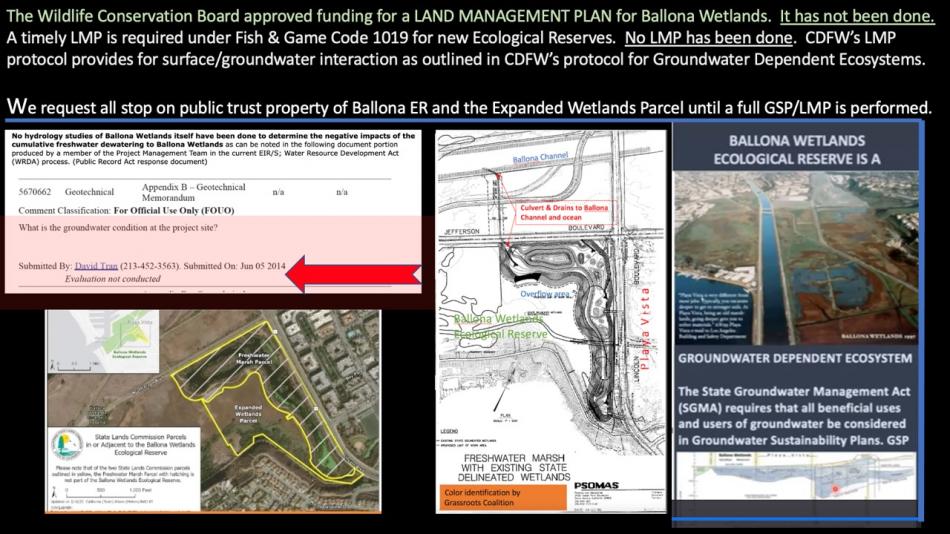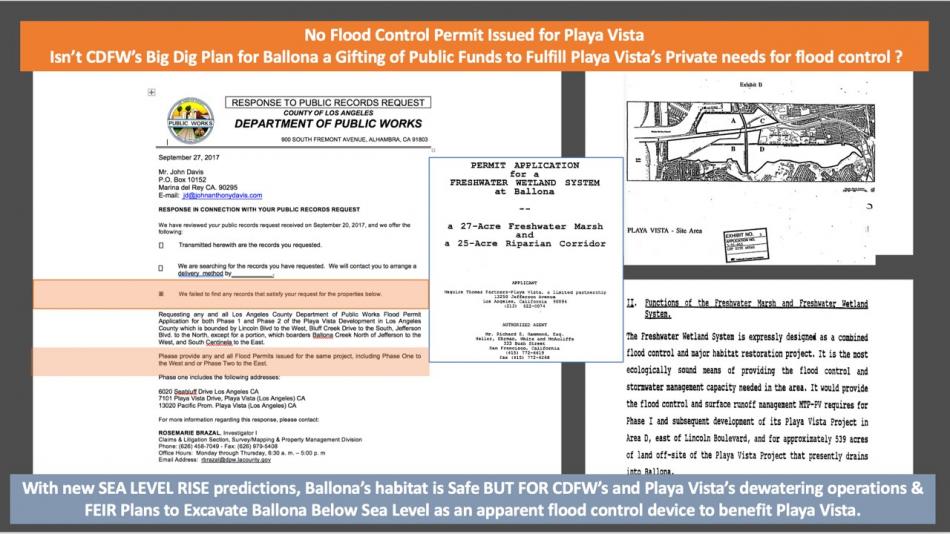 Links for Top Horizontal Menu:
News Article or New Content: