LA County supervisors OK stormwater-capture projects for Measure W funding 
BALLONA WATERSHED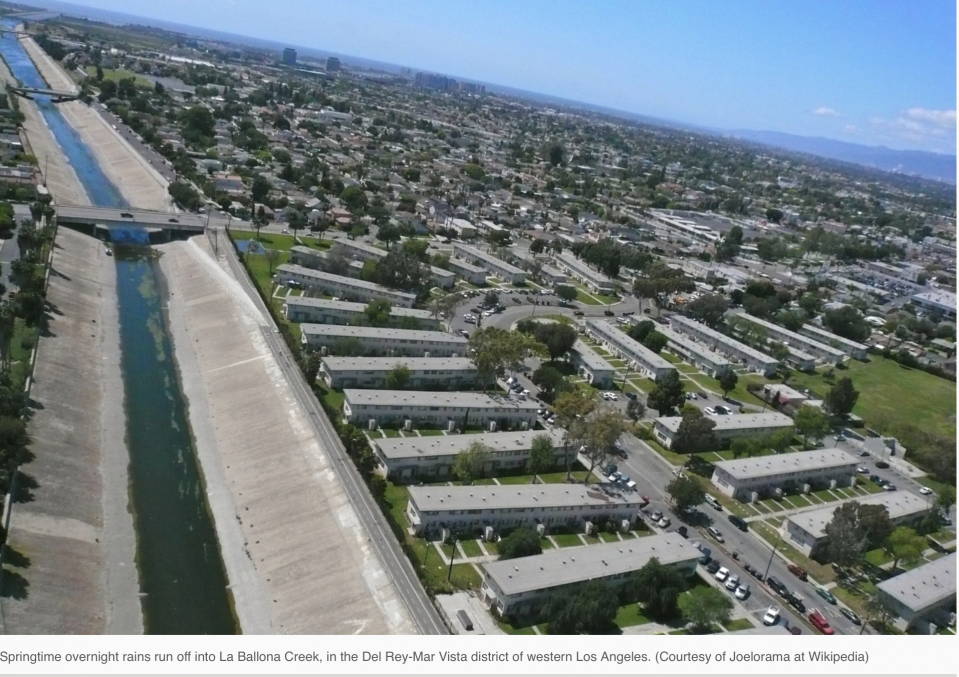 The board approved the projects for a total of $50.7 million in funding through the Los Angeles County Safe Clean Water 2021-22 Regional Program, which is financed by revenues from Measure W, the parcel tax measure approved by voters in 2018 for projects increasing the water supply, improve water quality, protect public health and provide community enhancements.
By CITY NEWS SERVICE | news@socalnews.com | PUBLISHED: September 15, 2021 at 6:06 p.m. | UPDATED: September 15, 2021 at 6:06 p.m.
LA Daily News Officials said the project will also reduce bacteria, trash and metals in the Santa Monica Bay and enhance the Ballona Creek, its estuary and wetlands ...
Article https://www.dailynews.com/2021/09/15/la-county-supervisors-ok-stormwater...
6.3.21 PLAYA VISTA DEWATERING AT BALLONA MUST BE STOPPED Santa Monica Basin GSP DUDEK ZOOM MEETING
https://saveballona.org/6321-playa-vista-dewatering-ballona-must-be-stop...
Sustainable Groundwater Management Act (SGMA) PLANNING TOOLS - Groundwater Management Act - Groundwater Sustainability Plan - Groundwater Dependent Ecosystems - 
https://info.aquaoso.com/sgma-ebook-lp?hsCtaTracking=d6be7738-5c40-4b02-...
The Natural Communities Commonly Associated with Groundwater (NCCAG) Vegetation data set is a compilation phreatophytic vegetation from 45 publicly available state agency and federal data sets. The extracted vegetation features are considered to be commonly associated with groundwater based on published and/or field observations of ...
Dudek appears to rely solely upon the phreatophytic definitiion and the NCCAG. We found no disclosures of the NCCAG simply being a starting point of review and/or all of the disclosures wrttten in to the site below as it offers itself as potential starting point also.
All the boundary and groundwater info cited in the excerpts, essentially reflect what the modeling company itself said.....namely we have many data gaps that would need to be filled.

Dudek by citing it has 'fulfilled the SMGA requirements for GDE review' is misleading inasmuch as it has just approached it from the starting point...and without gathering the available data but also has provided conclusory statements without qualifying that they dont have all the available data.

Dudek

 describes as having finished 

gde

 requirements

without disclosure that the NCCAG IS A BARE MINIMAL vegetated STARTING POINT....


https://data.cnra.ca.gov/dataset/natural-communities-commonly-associated...
News Article or New Content: