From: Patricia Mcpherson
To: Andrew Willis <andrew.willis@coastal.ca.gov>; Todd Cardiff
Cc: Christine Medak <christine_medak@fws.gov>; Jennifer Lucchesi <jennifer.lucchesi@slc.ca.gov>; Jonna Engel <Jonna.Engel@coastal.ca.gov>; Director <director@wildlife.ca.gov>; Jim Kang <jim.kang@waterboards.ca.gov>; Thizar Williams <thizar.williams@waterboards.ca.gov>; J. Wilson <jwilson@bos.lacounty.gov>; Len Nguyen <len.nguyen@lacity.org>; Richard Burg <richard.burg@wildlife.ca.gov>
Sent: Sat, Jan 18, 2020 2:07 pm
Subject: Fwd: CDFW 2017 cites harm to Ballona due to Playa Vista throwaway to ocean/ sanitary sewer
Andrew,
The Coastal Commissioners are asking why freshwater is being allowed to be diverted away from Ballona.  California Coastal Commission letters to Playa Vista have addressed the harm from Playa Vista's/ CDFW'S  unpermitted drainage that has been ongoing for 20 plus years.
  
Ms. Courtney of CDFW, has since retired but the letter clearly announces the harm to Ballona Wetlands due to Playa Vista's failure to allow freshwater flow to Ballona.
"The reduced volume of water has compromised the success of the mitigation project, limited the habitat function and value, and decreased fish and wildlife diversity."  Betty Courtney CDFW
Grassroots Coalition requests intervention by the California Coastal Commission to restore the watershed flow to Ballona Wetlands Ecological Reserve and to end the diversion of freshwater from reaching Ballona Wetlands.  Additionally, John Tommy Rosas, Tribal Administrator Tribal Litigator for the Tonva Nation, provided a presentation to the Coastal Commission.  His concerns over 'sacred water rights' included his outrage over having his ancestors' remains being dug up and washed away into the freshwater marsh and subsequently thrown away to sea via the freshwater marsh's water and contents being sent into the main drain and out to sea.
These issues are in great need of address in a meaningful fashion.  Please respond,
Patricia McPherson, Grassroots Coalition
 
Attachment (1)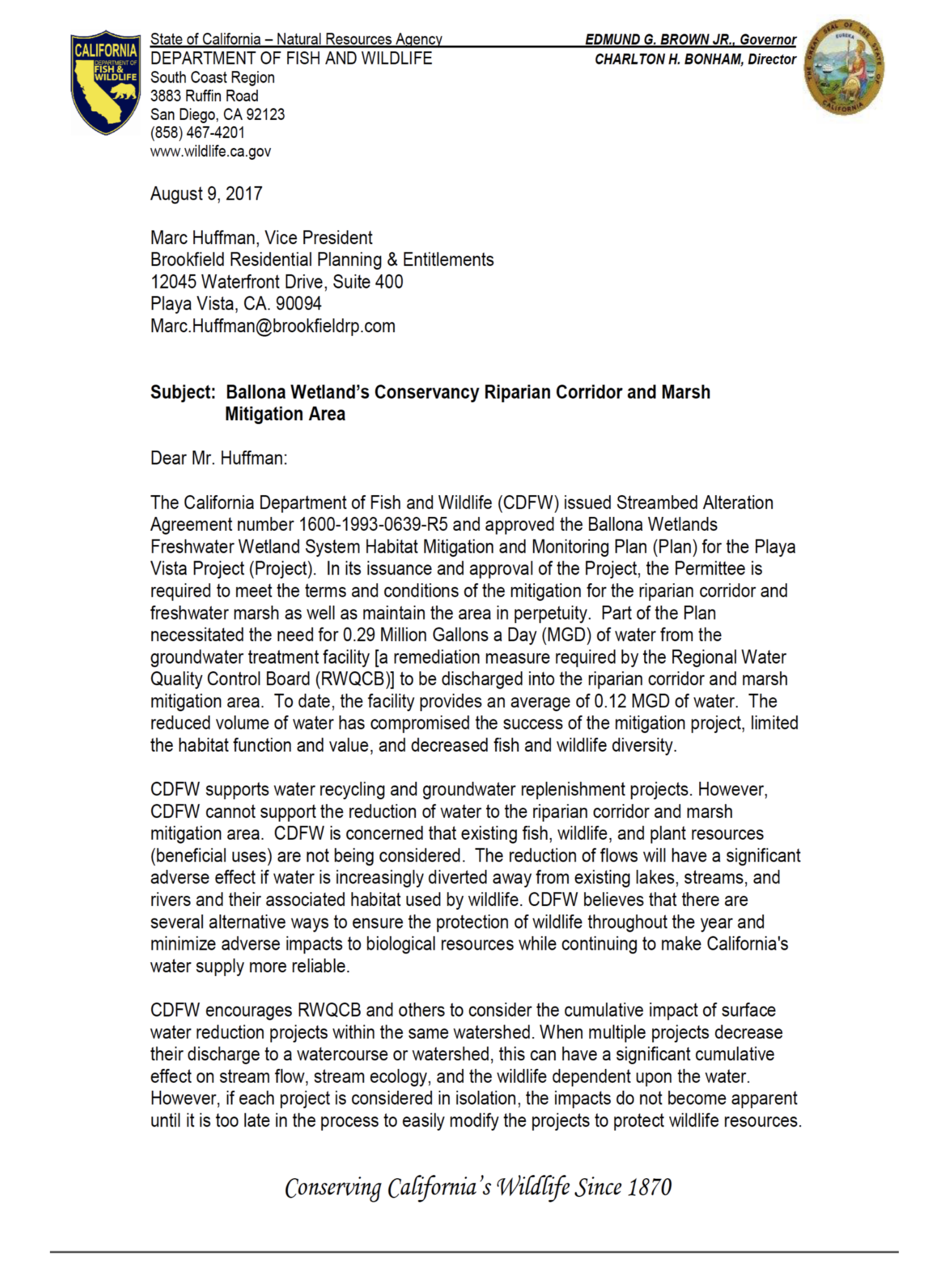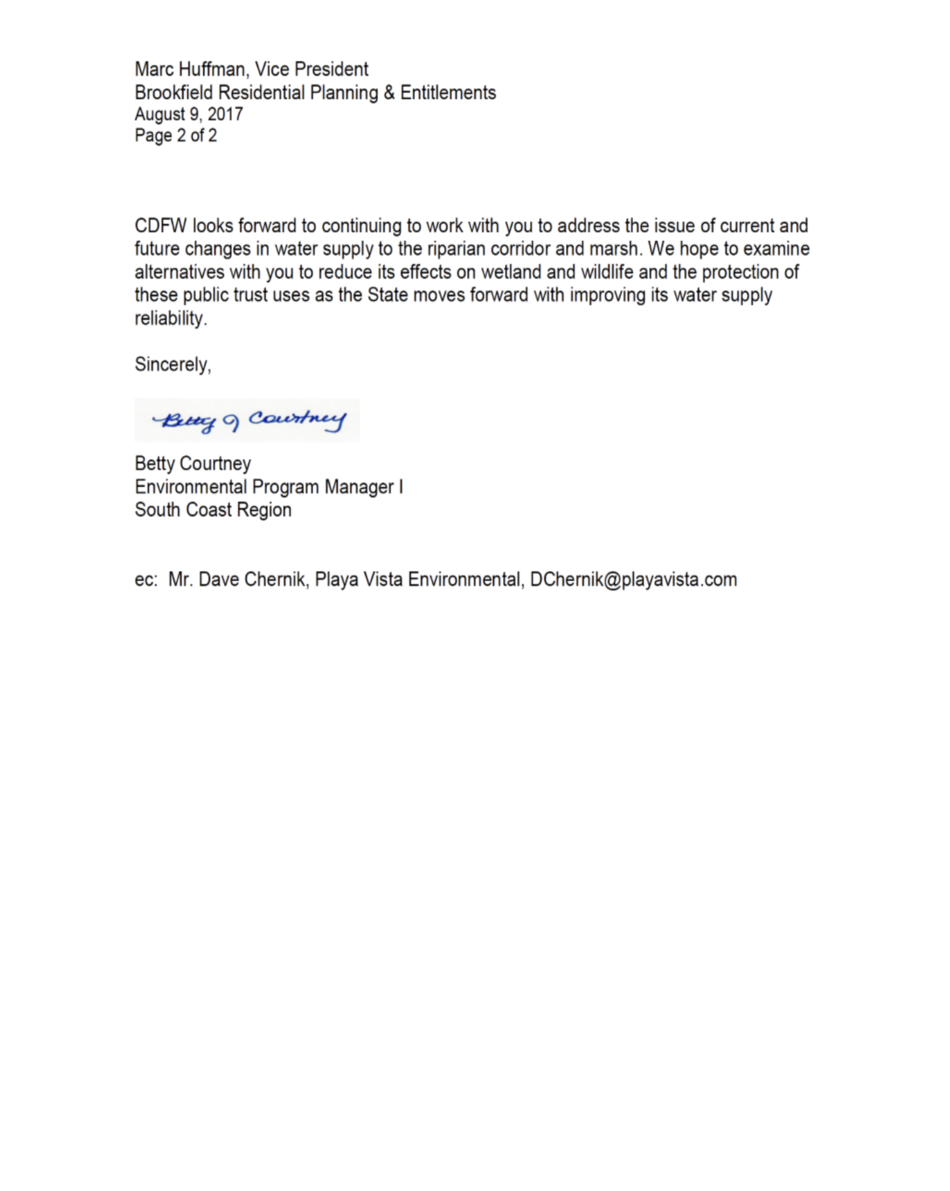 Links for Top Horizontal Menu: